This country has a serious epidemic. Two women a week are killed by a current or former male partner, one in three will be beaten, coerced into sex, or abused in their lifetime, and nearly half of all young women experience street harassment each year. Domestic violence, sexual violence and harassment affect women in Britain on an everyday basis, to the extent that it has become part of our daily lives. It's best summarised by the words of one male student who has 'friends who get sexually harassed so routinely they don't even bother mentioning it'.
In an interview yesterday, Education Secretary Michael Gove admitted this should 'shame us' as a country. He rejected calls for compulsory sex and relationship education. Instead, he has said schools should 'nip this problem in the bud' through more rigorous discipline that punishes sexist remarks or harassment before they manifest more seriously later in life. But Gove's logic here is fundamentally flawed, and his solution to the problem of violence against women wholly inadequate.
This country no longer openly tolerates violence and abuse against women; instead we tacitly accept it, hiding the growing body of evidence of sexist abuse under the carpet. Girls are brought up to put up with and expect everyday sexual and sexist harassment, thanks to a culture perpetuated by the media, pornography and pop music. Children grow up with women portrayed as objects, whether it's on the recycled page 3 they're using for cutting and sticking in primary school, the lads mags on display when they go to the local newsagents for sweets, or Robin Thicke's 'Blurred Lines' song playing constantly on the radio – number one in the charts for a month this summer. Most pornography, and sites such as UNILAD available at the touch of a button for young people, degrade women and often glamorize sexual assault.
Michael Gove can claim the problem is easily solved by tougher discipline in schools, but if girls haven't been taught that they shouldn't have to put up with harassment or abuse, and popular culture seems to be shouting precisely the opposite at them, then who's going to report it?
A recent study by YouGov found one in three 16-18 year-old girls say they have been groped or experienced other unwanted sexual touching at school. Another found that a third of the same age group did not know where to seek help in the event of violence, and a 2005 study by the NSPCC exposed that 43% of the teenage girls asked believed that it was acceptable for a boyfriend to be aggressive towards his girlfriend. The quality of education that exists at the moment is woefully inadequate.
Surely the purpose of education is to counteract this culture by educating children and young people about what is and is not acceptable in relationships, what the warning signs of abusive relationships are, and who women can turn to to stop harassment and abuse. Comprehensive sex and relationship education (SRE) is therefore essential, it tackles the problem of violence against women head on and at the root. Whatever faith or type of school you attend, you should have the right to be taught in full about safe sex and safe relationships.
Though the focus of this piece, violence against women is by no means the only target of comprehensive SRE; the invaluable role it could plays in reducing rates of homophobic and transphobic bullying and poor rates of sexual health in the LGBT community is also crucial. Michael Gove says there is no need to update the current sex education guidance that has been untouched for thirteen years, yet thirteen years ago section 28 was still on the statute books. David Cameron has praised the example Britain has set to the rest of the world by passing gay marriage legislation – let's set an example to the world of what good sex and relationship education should look like. Britain is certainly not the only country to suffer from this epidemic.
The Coalition government continues to block the introduction of compulsory sex and relationship education in schools, with Liberal Democrat and Conservative MPs voting down the proposal put forward by Labour in June. If Michael Gove is really serious about '[nipping]this problem in the bud', he needs to urgently reconsider this position. By refusing to act, he is letting down the women of this country.
Helena Dollimore – Vice Chair (Policy), Young Labour
More from LabourList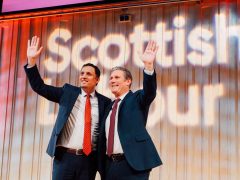 Daily email
Rutherglen: Will Labour win – and would it really signal Scottish revival? Starmer is hitting the campaign trail…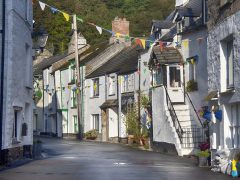 Comment
Labour has promised a 'Take Back Control Bill' in the first King's Speech. Aimed at England, it must…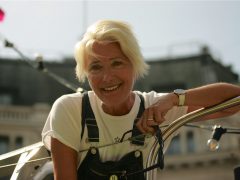 News
Almost 100 climate activists, experts and campaigners from around the world have written to Labour leader Keir Starmer,…