Last week, and heavily overshadowed by now silenced war drums for Syria, Shadow Cabinet member, Angela Eagle spoke out against what she termed the 'Crosbyisation of the Conservative Party'. Some may hope that she dusts off her speech again in time for the Labour Party conference, for in many ways it goes to heart of the increasingly puerile, infantilised, poisoned well of British politics and much of the media coverage of it.
The Australian lobbyist turned spin doctor, Lynton Crosby, cannot be blamed for all of the increasingly personalised and negative epithets that emanate from the Conservative Party, but the environment in which he operates, and with shoals of pasty faced usually young male political obsessives, is as unhealthy as it is deeply off putting for many voters.
Take as a very glaring and contemporary example the vile and offensive abuse meted out to Labour leader, Ed Miliband last week and carried as an unattributable quote from 'Downing Street' in The Times(£). According to a foul mouthed apparatchik, 'both the Foreign Office and Downing Street think that Ed Miliband is "a fucking cunt and a copper bottomed shit". There is absolutely no excuse for The Times to report such a grotesque insult unless it is prepared to reveal its source. But it is also up to the Prime Minister, David Cameron to get a grip and ensure that this sort of behaviour is condemned out of hand and those who use such language are fired. For what makes this anonymous abuse any different from the internet trolls, whose anonymous abuse has been condemned by virtually every newspaper and politician in the land?
In all fairness laddishness and loutishness were sometimes twin features of the 'New Labour' years in power, but it is still difficult to recall language quite as extreme as that which was published in The Times, that once proud newspaper of record that former Editor, the legendary Sir Harry Evans barely recognises as such any more.
There can be little doubt that Lynton Crosby and his acolytes will become more offensive and abusive as the General Election approaches and that Ed Miliband in particular, as Ken Livingstone knows only too well, will have every facet of his life and personality turned over. The Crosby doctrine is not only driven on negatives and personality it exploits the lowest possible common denominator, reducing politics to the streaming gutter. During the London Mayoral campaign, which was very much a dry run for the General Election, Crosby's use to Boris Johnson was in his ability to blow the 'dog whistle'. Labour's repeated local political own goals in East London were exploited and amplified, to scare the whiter outer suburbs into supporting Boris Johnson.
There is no doubt that the race card will be played heavily in the run up to the next election.
As ever the Tories useful allies in sections of the printed media will play their part, desperate as the media is to avoid either a Labour election victory or another coalition government. Although the print media continues to decline in readership, it continues to drive the domestic political media agenda, as broadcasters and the social media cherry pick the increasingly merged news and comment agenda.
Added to this febrile mix is the increasingly bellicose right wing blogosphere. Anyone who has chanced upon the unmediated comment that flows through the off-shored Guido Fawkes blog owned and operated by Paul Staines, will see how low it possible to go is. Labour MP Tom Watson, a regular target for Staines, is back from Australia, where he has been observing the General Election and it will be interesting to learn from him what sort of behaviour was on display there and how it may be replicated by Crosby and company here.
It is never easy for Labour to bypass a largely hostile press, just as it will be difficult to conduct a serious conversation with the electorate so long as social media raucously amplifies whatever the Murdoch press may be leading with.
However, what the wide-boys and spivs of today's politics do not seem to understand, is that the public is repelled by the testosterone fuelled abuse of whey faced young men, just as it with the cynicism and negativity of overweight, middle aged men. So clearly Labour needs to be prepared, and it could do so in particular by making sure that it does not stoop to the level of abuse on display last week. Moreover the party needs to make sure that there are plenty more women in senior positions and who are able to show the sort of mettle displayed by Labour MP Stella Creasy, when she and others ran up against the anonymous internet trolls.
For the new breed of political trolls are assembling.
More from LabourList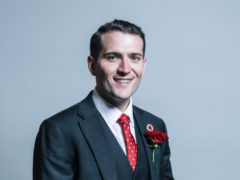 Comment
In the days after the 2016 vote, it was already clear that there was little agreement on how…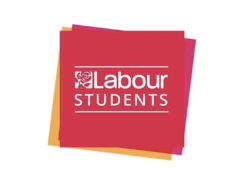 Comment
Growing up and seeing the devastation that Tory austerity was causing my community, I knew that I wanted…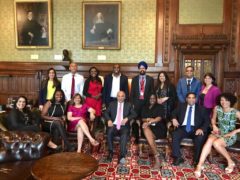 Comment
Growing up in Vauxhall, it was important to have role models that I could look up to and…