Universal Credit is in crisis. And Iain Duncan Smith has utterly lost control. Of that there is no doubt.
Yesterday's National Audit Office Report was devastating. There were no "adequate measures" of progress, computer systems lack the function to identify potentially fraudulent claims, £34m investment in IT systems has been written off. The Department for Work and Pensions (DWP) lacked IT expertise and senior leadership. And the delays to the rollout will reduce the expected benefits of reform.
Indeed the NAO reports that not only are things going badly wrong, but David Cameron's government don't even know what the scheme is supposed to look like. Not only are they out of touch with British public but they are out of touch with own policies.
This is a direct quote: "Throughout the programme the Department has lacked a detailed view of how Universal Credit is meant to work." Staggering.
After years of telling us everything was OK, Iain Duncan Smith has been caught redhanded. The kindest take on this is that this represents gross incompetence on an industrial scale. Many will accuse him of much worse.
Let me give you one example. He told the House of Commons on 5th March that Universal Credit 'is proceeding exactly according to plan."
But we now know – from a report agreed with his own department – that before he made his statement in March, the Department began a 13 week 'reset' of the entire programme.
That's just the tip of the iceberg. Four months earlier, in December 2012, the Department reduced caseload forecasts for next April by 80%. Five months before, the Department 'had largely stopped developing systems for national roll-out' .
It is inconceivable that when the Iain Duncan Smith told the House everything 'is proceeding exactly in accordance with plan', he did not know of the 'reset' because it was conducted by the very man he says he personally brought into the Department.
He once boasted that: "I take absolute, direct and close interest in every single part of the IT development. I hold meetings every week and a full meeting every two weeks, and every weekend a full summary of the IT developments and everything to do with policy work is in my box and I am reading it."
After these comments, I was staggered that Iain Duncan Smith didn't feel the need to come to the House to explain himself. So we dragged him there.
And what he delivered was one of the most delusional performances that many people have seen in the Commons for some time. In short, he argued: Not my fault. Most MPs came away from that performance with a shared view – Iain Duncan Smith has now lost all credibility.
The Tory-led government has already written off tens of millions thanks to mistakes on Universal Credit, but the Secretary of State has not an ounce of contrition. So instead he shifts the blame. Shamelessly briefing against his most senior officials because he cannot accept the truth: he is responsible. He is to blame.
The sad truth is this: it is not the Tories who will be picking up the bill. It is ordinary families already struggling with a cost of living crisis, with prices rising faster than wages and the slowest recovery for 100 years. They simply cannot afford for this massive scheme to collapse. That's why Universal Credit is so important – and that's why Labour have offered to rescue it. The principle of Universal Credit after all is not a bad idea – it would simplify the benefit system and builds on Labour's Tax Credits.
Time and time again, Iain Duncan Smith has proved he is incapable of running a major government department. His Work Programme is failing, his Youth Contract is a disaster and his Work Capability Assessment is utterly out of control. Universal Credit is now in the emergency room. It's time Iain Duncan Smith does the decent thing, admits he has lost control, and invites Labour in to sort it out.
More from LabourList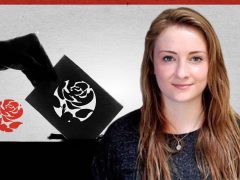 Comment
As a junior doctor working in the coronavirus wards, I have witnessed socialism in action. Health workers of…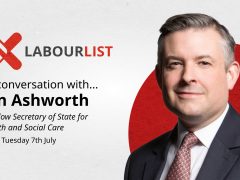 Video
Join us at 6pm on Tuesday, July 7th, for our latest "In conversation with…" online event featuring LabourList…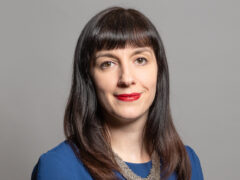 Comment
Rishi Sunak will deliver a statement in the Commons on Wednesday. Detail has been thin on the ground,…