When the alarm goes off at 6.45am on Monday, for myself and like most parents across the country, it's the beginning of a logistical quagmire. It's a tribute to the organisation capabilities of families that so much gets done – from kids' breakfasts, making packed lunches, to dropping off children at school, getting to work on time. It's huge rush and there is never enough time.
It's hard enough when two parents share the burdens – as well as the joys – of family life, but if you are by yourself the stress can almost be too much. And sometimes for many single parents it is too much.
People up and down the country are facing a cost of living crisis, being on average over £1500 worse off than a few years ago and are seeing prices rise faster than wages. What families need is a bit of help from David Cameron, but his out of touch Tory-led Government isn't giving enough.
62% of parents of school-age children say that they need some form of before-and-after school or holiday care in order to combine family and work but of these, nearly three in ten were unable to find it.
By 2010, 99% of schools were providing access to before and after school childcare. But David Cameron has abandoned Labour's extended schools programme – effectively ending the guarantee of a core offer of 8am-6pm activities for school-age children.
Today, while in many areas extended schools have survived, there are fewer after-school clubs: last year Labour FOIs found that 37% of Local Authorities reported a cut in the number of after-school clubs and 44% reported that breakfast clubs had closed in their area.
To give parents of primary-aged children peace of mind, Labour will set down in law a guarantee that they can access wraparound (8am-6pm) childcare through their local school if they want it. Parents will have the power to hold schools and local authorities to account for the delivery of this.
This is the type of help that ordinary families like my constituents in Manchester want.
Parents of primary school age children will benefit most from a new guarantee as this is when families most require childcare support.
Parents will still have to pay for this wraparound childcare, just as they do at the moment. Those who qualify for childcare support will get help with the costs through tax credits and childcare vouchers, as they do now.
This is about giving parents the certainty that comes from a guarantee of 8-6 childcare through their primary school. Many primary schools already offer this but some parents are still missing out, our guarantee will put that right.
Schools and local areas will be given discretion over how best to organise the guarantee locally, dependent on the school facilities available locally. Primary schools would be encouraged to develop partnerships to deliver high quality childcare and a range of pre-and-after-school activities to local parents.
We do not propose to restore the ringfence as the money is still there for schools and our legislative guarantee would be the driver of extended schools provision. This gives schools the freedom to spend what they need to deliver or facilitate high quality childcare and after-school activities.
We believe every school should play its part in supporting families in the local community.
But if a school chooses not to stay open longer hours because they do not need to offer this provision on site – they will not be forced to stay open. Schools can either provide services on site, bring in an external provider, or facilitate out of hours childcare elsewhere for pupils, for example through collaborating with a neighbouring school.
We will introduce legislation setting out the primary childcare guarantee. This guarantee will give parents the power to impose requirements with mandatory force on governing bodies and head teachers of schools in England.
If parents do not feel they have access to wraparound childcare, we will look at mechanisms for complaint and redress – for example, they could be able to take action through the Local Government Ombudsman.
So, building on the work of Labour's Childcare Commission led by Stephen Twigg, Labour will introduce a 'Primary Childcare Guarantee'. This will give all parents of primary school children the guarantee of access to childcare through their school from 8am-6pm.
Labour understands the challenges working families face. I want an economy that works for working people, we need to support parents struggling to access childcare that fits around their working day.
It will be the task of a One Nation Labour Government to start making their life that bit easier.
Lucy Powell is the MP for Manchester Central
More from LabourList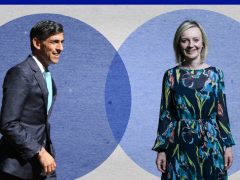 Comment
Rishi Sunak and Liz Truss have now gone head to head in six hustings with Tory members in…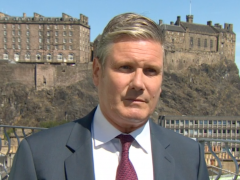 News
Keir Starmer has said that he will set out a "comprehensive set of proposals" to combat the cost-of-living…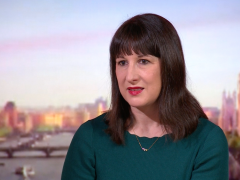 News
Rachel Reeves has urged the Tory leadership candidates to "stop playing to the gallery" and come up with…