If we haven't quite yet won hearts and minds, Labour has certainly captured the imagination and the political momentum with its promise of a price freeze on energy bills. It was a bold, audacious promise that spoke to the concerns of people who worry about rising bills and frozen wages. So most of us then.
The price freeze promise has been what has been alighted on by commentators and opponents alike.  Cameron's dreadful attempts to re-brand it a "price con" (Dave mate, that's not a thing) remind me of the Tory/Lib Dem desperation to remember to call the Bedroom Tax the Spare Room Subsidy. It won't wash. It's not what it's called.
But go back and read Ed's conference speech again. Here's what he had to say about this measure:
"It's time to reset the market. So we will pass legislation in our first year in office to do that, and have a regulator that will genuinely be on the customers' side but also enable the investment we need."
In all the fuss around the price freeze, the fact that Ed has set his potential government a firm and fast commitment to completely reset and re-regulate the energy market in his first 20 months is quite possibly the far more exciting – and certainly far more challenging – measure.
Frozen bills will help for a while. They are a good solid bit of politicking that introduce the concept of government's ability to shape and reshape markets in favour of consumers. But if, at the end of the 20 months, customers re-emerge into a market that remains skewed against them, it will not be enough – not politically, nor in terms of addressing the long term needs of citizens.
The price freeze has played out well for Ed and we have set the political weather. But as Mark warned yesterday, Ed must avoid becoming a one trick pony. Our energy freeze is "off the charts" popular. But our energy policy is so much more than just the headline measure.
So let's talk more about how we will move beyond the freeze. What will it be like to be an energy consumer in Britain in 2017? What will it be like to be an energy producer? Or a broker? What will our relationship with this new regulator look like and how will they balance the need of companies to thrive with the needs of consumers for affordable product?
Under Ed Miliband Labour have a chance to be a transformative government in 2015. One that changes the nature of the relationship between markets and people for the better. But we have to trust the people to come with us. At the moment, the Responsible Capitalism agenda is largely moving like an iceberg, lots of activity below the surface, but only the odd peak (like the price freeze) showing to the world.
We need to take the public with us on this journey, or we will not be able to embed the kinds of changes to our economy and society that is needed in the long term. To do so, we need more details on what this agenda means to all of us and how it will work.
Next week is Living Wage Week, and the Labour Party are planning a number of activities – including a speech by Ed Miliband. I expect we will again see some eye-catching ideas that will help keep momentum with Labour. I hope so, as wages are one of the areas people are finding most squeezed.
But I hope we also get a bit more meat on the bones of what Labour is planning to do to0 change our lives, our economy, our culture and our society for the better. 20 months is a tight but realisitic outline of how much time there is to make these kinds of changes in one government. That's two Queen's speeches – after that, it's uphill from there as we move to the implementation phase.
In 20 months, this coalition set out their plans for the destruction of the NHS, the worst of their welfare reforms (for which the implementation stage is proving far from easy) and their education "revolution" (untrained teachers in poorly run schools). They have changed the country for the worse.
Ed is right, Britain deserves better. But we need to ensure that better is deep, far reaching and embedded.
And we have 20 months to do it in less that 20 months time… tick, tock!
More from LabourList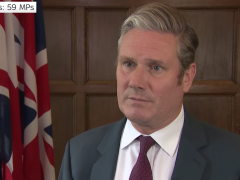 Video
Keir Starmer has declared that replacing Boris Johnson as Prime Minister with another Conservative MP is "not the…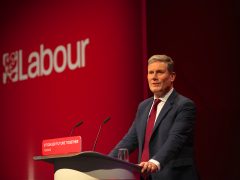 Daily email
Boris Johnson has finally agreed to go. Following an unprecedented number of resignations over the past few days, a…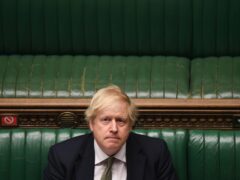 News
Boris Johnson has agreed to stand down as Prime Minister following an unprecedented number of ministerial resignations from…