They are our leaders. They come from across the country, elected by their constituents to represent our interests in Parliament. They are, on the whole, good people who work incredibly hard to do a difficult job well.
So why did so many MPs on both sides of the chamber turn up and behave like such utter children today?
It was clear from the moment that Ed Miliband rose to his feet today what had happened. After last week's pummelling for Cameron at PMQs, the word had obviously gone around from the story whips that their MPs were to be as boisterous as possible this week – and they more than obliged. Miliband wasn't even able to get through his first question before the barrage of abuse became too loud and the Speaker intervened. The Labour benches joined in too, ensuring a permanent din throughout the session, rate hating up the tempers in the chamber but drowning out many of the more interesting contributions.
But as a tactic for the Prime Minister, the noise and the fury worked. He was far better today than his shambolic performance last week, successfully feeding off the heckles and opprobrium pouring down from the green benches. Miliband, unfortunately, was clearly thrown by the heckling. He began to fall back into the old habit of repeating himself ("Mr speaker, mr speaker, mr speaker syndrome" as we might call it) and was nowhere near as fluid and effective as last week showed he can be.
Yet if Cameron won on style, Miliband can justifiably claim to have bested the PM on substance – he struggled to get off the sticky wicket of energy prices and the cost of living throughout the half hour session. Miliband's lines about Cameron being one of the "Big 7" or being a "PR man for the energy companies" never really landed. But the last thing that Cameron wants at the moment is to have to stand up and effectively defend the energy companies live on TV, whilst failing to provide any clear or credible way of stopping them from taking you for a ride.
Fortunately for Cameron, this energy price row can't last forever, and Miliband will probably realise himself that this is the last week that he can beat the PM round the head with the latest greedy mis-step from the big six. Cameron's barb that Miliband is a "one trick pony" could stick unless the Labour leader broadens his attacks back out to the wider cost of living debate – jobs, pay, and prices. But at the same time, Cameron attacking Miliband as a "one trick pony" tells us two important things about the PM. Firstly, the energy price freeze has hit home and put him in a tight spot. And two – at least Miliband has a "trick".
On energy prices – Cameron's a no trick pony.
More from LabourList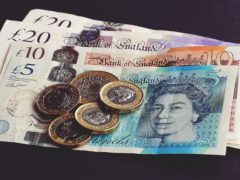 News
Labour has outlined a plan to reform the national minimum wage to ensure that it is in line…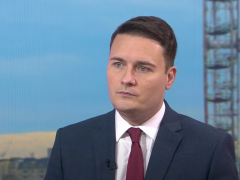 News
Wes Streeting has warned that many people will be "plunged into poverty" as a result of the rising…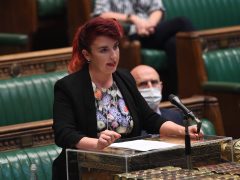 News
Louise Haigh has accused Grant Shapps of being "clueless" about how bad disruption is on Avanti West Coast…