Perhaps the most difficult question for any Shadow Education Secretary to answer is about the role of local authorities in education under a future Labour Government.
Tristram Hunt elided this question in his piece for this site. But it is one that he is going to have to face, if only to give certainty to Labour local authorities such as mine which are desperately trying to resist the national policy drive to encourage schools to convert to academies.
Of course it might be expensive to bring all schools back under local authority control, and we certainly can't be in the business of closing down schools. But if we are really committed as a Labour Government to the necessary project of excellent education for all, we cannot allow the severe fragmentation which Michael Gove's experiment is causing, with the huge risks it entails.
Culturally, we are still in many ways stuck on the old British idea that we educate a few people highly and we don't think it is anything like as important to educate a large section of the population.  With grammar schools it used to be 25% of the population, now it is about 50% – and it needs to be 100% if we are to compete in the world. At the moment we are falling behind most OECD countries in simple numeracy and literacy.
By concentrating our energies on "freeing" individual schools, we consistently miss the bigger picture. We lose any strategic idea of where we are going with education in Britain and risk entrenching social division and poor results.  And that way catastrophe lies. We will end up not only as a poorer but as a more desperately unequal society.
The lack of a national strategy frustrates me as a local councillor. I am accountable to my local population and I want everyone in Camden to have an excellent education regardless of whether their parents want that or not.
We have thousands of pushy parents in this borough, very keen to do the best for their kids, get them into the right schools, pay for a school if they have the money and even set up a school for their kids and their friends if they decide they don't like the one down the road. The only thing that stops it becoming a complete free-for-all here is the price of property, which makes setting up a school very expensive.
But we also have a lot of parents who want their children to go to a good school, but don't really know what good looks like. They can't imagine their children having lives very different to their own and are afraid of losing them. Some don't really believe that girls should be educated and certainly not that they should be able to have a proper career.
It seems to me that my responsibility – our responsibility as a council –  is to make sure all children in my borough are educated to the highest standard, regardless of what their parents' aspirations are. It is our responsibility to nurture each child individually through the system in order to achieve his or her potential. And as a local Labour councillor I want to be part of a national Labour project which highly educates the next generation.
The policy now of free schools and academies means that it is increasingly difficult to see if this is happening.
UCL Academy which opened in the borough last year had appalling AS-Level results, so appalling that most children will have to resit them, which can be disastrous if you want to get into a good university.  But because the school is an academy it has not published its results.  And cannot be held publicly accountable because it is to all intents and purposes operating as a private body.
That matters when you have more than 3,000 schools in the country which have converted to academies or are free schools and thousands more set to do that.
I am not arguing for a return to the past but I am arguing that local accountability and responsibility is essential to ensure good schools, and that lies most logically with local authorities. Why is the undoubtedly very talented Peter Hyman who has set up School 21 in Newham concentrating his efforts on one school and not on changing all the schools in Newham? We have not even asked that question.
And it is not just that the Peter Hymans of this world are putting energies into individual schools but that existing expertise is being hollowed out and lost. Camden like many local authorities is having huge difficulty finding a Director of Children, Schools and Families, in part because of the diminishing role of local authorities in schools. This is being mirrored throughout the country and will mean that when schools get into trouble the expertise to help them will have disappeared.
Sally Gimson is a Labour Councillor in Camden
More from LabourList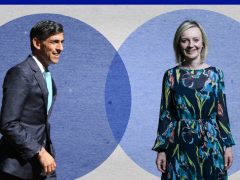 Comment
Rishi Sunak and Liz Truss have now gone head to head in six hustings with Tory members in…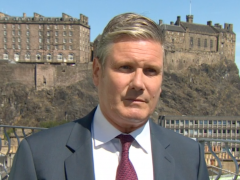 News
Keir Starmer has said that he will set out a "comprehensive set of proposals" to combat the cost-of-living…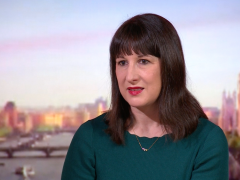 News
Rachel Reeves has urged the Tory leadership candidates to "stop playing to the gallery" and come up with…