This week the All-Party Parliamentary Inquiry into Electoral Conduct, of which I was a senior member, published its recommendations.
Our work was based around a finding by another parliamentary committee that antisemitism was being used as a tool in electoral campaigning. There had previously been little progress made on finding solutions to this problem, but our inquiry made significant steps forward. If the recommendations made in our report are implemented in full, I am confident that this will help to prevent not only anti-Jewish prejudice but other forms of hate crime too.
Electoral Campaigning across the UK is, as I'm sure many will know from the doorstep, generally a positive and democratically enriching process. The law is, broadly speaking, sufficient and effective. But there are a number of areas where action could be taken to make the UK not just a responsible democracy but a world-leader in tackling discriminatory electoral conduct.
For example, a key recommendation made by our parliamentary panel was that cross-party agreement be sought by the Equality and Human Rights Commission (EHRC) on a framework for reporting discrimination during election campaigns. Specifically, we suggest that this should incorporate: a public reporting portal, a named official responsible for assessing cases, a clear timeframe for investigation and publication of adjudication or sanctions. It is only right that the public feel confident that, if they uncover evidence of discriminatory campaigning during elections, there is a proper conduit to the right person for appropriate assessment of the matter.
This, though, should not be the only role for the Equality and Human Rights Commission. Our committee recommends that the EHRC draw up a plan for engaging more fully in this area of work. It became clear during our oral evidence sessions that, whereas the former Commission for Racial Equality was once leading the way in tackling discriminatory conduct in electioneering, the EHRC is a poor successor.
To give the EHRC its due, it has been restructured and is now attempting to forge a new identity, despite a significant funding shortfall and a relatively new chairperson at the helm. However, without an organisation making the case for action in this area of work, other key organisations do not deliver as they should. The police and Electoral Commission suffer from a lack of support and indeed scrutiny from the EHRC. The committee and I felt that they need to do more – and we hope that they will. If this means looking again at their statutory remit and reporting structures then so be it.
For candidates, too, we want to see improvements in training, support and safeguards for their welfare. Many of the people we interviewed told us that campaigning can be a harsh and intimidating experience – not just for them but for their families too. It doesn't have to be this way. There are organisations out there that will help candidates who suffer abuse in whatever form it comes. We want the political parties to better understand those support networks and to encourage their candidates to use them. As with all the parties represented on the panel, I want ours to be at the forefront of challenging discriminatory behaviour and I am pleased that our General Secretary has engaged so constructively in this process.
There are a number of other areas in which we want to see action. It is astounding that, at present, political parties are free from any oversight on election-time advertising. The Advertising Standards Agency told us that some years ago, for a variety of reasons, they stopped applying their code to political parties. That is not good enough and we have asked the Government to step in and seek cross-party agreement on a code of conduct for the future. I hope Labour will play a full role in this.
Our inquiry achieved cross-party consensus on issues of vital importance to British democratic life. The recommendations we make will, if implemented, benefit not just minority communities but our entire system of national politics.
David Lammy is the Labour MP for Tottenham
More from LabourList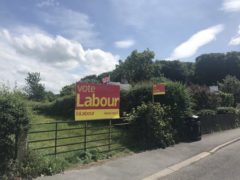 Comment
One thing that seems conspicuous by its absence is any analysis of the recent local government elections at…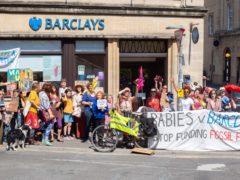 Comment
When the UN Intergovernmental Panel on Climate Change report was released last year, telling the world that we…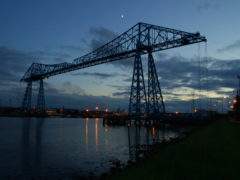 Comment
On Thursday 2nd May, Middlesbrough, an industrial town in the North East, returned an independent mayor – a…