Labour can and has always been good at doing an excellent impression of being anti-business. Small talk in one or two quarters about re-nationalisation mixed in with the odd speech attacking employers and one can quickly be left thinking Labour's still stuck in a 1980s Ben Elton video.
With 41% of Tory MPs having business backgrounds, against a dismal 8% of Labour MPs (I'm one of them), it's also not surprising that there is a general view that it's the Conservatives that are the friends of business.
New Labour tried to combat this perception by instigating their famous prawn cocktail offensive and generally buddying up with celebrity businessmen. One key outcome from all this is that we had a Labour Government fixated on big business and the City of London – all to the detriment of small and medium size enterprises.
This is why Ed Miliband's approach to business is proving so refreshing. What Labour are now saying and doing on business has broken with the mould; it's turned the New Labour approach on its head.
And so it should. When I left school at 16, in 1982, I went and worked in a gas fire factory which had over 1,000 employees. Not only does that factory no longer exist but companies employing those numbers are very much the exception rather than the rule. Its small firms that employ the vast majority of people and its Ed Miliband, not David Cameron that gets this.
Labour's proposal to cut then freeze business rates for small and medium size firms is a triumph for all the entrepreneurs and business support groups that have spoken out on this issue. And who'd have thought this type of policy would get rapturous applause at a Labour Annual Conference? But we all know it's the right thing to do. We want to support these people who put their homes on the line to keep their business afloat. We want to help these people who have sleepless nights, not because they're not making enough profit, but because they're worried about whether they can afford to pay their staff who also have mortgages to pay.
Labour's put a lot of thought into this policy area. The Small Business Taskforce, Toby Perkins' Labour Councillors Business Network, Chuka Ummuna's championing of Small Business Saturday – they are all examples of Labour gathering the evidence before announcing the policy, and it's worked.
Labour's Energy Price Freeze doesn't just benefit consumers, it also helps 2.4 million businesses who are struggling with the costs of gas and electricity. Proposals to establish a network of regional banks is predicated on visits to Germany and a tour of the regions by shadow ministers keen to meet businesses to see exactly what help they need.
Labour is right and has done well to take up this agenda. Some big businesses are predatory in a way smaller businesses rarely are. But it's also right for our economy because it's SMEs that create two thirds of private sector jobs and account for 55% of British exports.
And it's right politically. Don't underestimate the dismay that exists amongst backbench Tory MPs at their leadership continually failing to understand smaller businesses. Watch Tory MPs wince when Ed Miliband champions reform of business rates or Conservative Ministers refuse to help reduce the burden for small businesses.
And remember that people running small businesses are key opinion formers in our communities unlike any other. They work intensely with small groups of people, talking about the issues of the day, chatting about the challenges they all face whether in business or at home. They are people who are often respected and whose opinion counts. In the past these were people who did not always feel that Labour was on their side. Ed Miliband has made it clear that we are.
Simon Danczuk is Labour MP for Rochdale
More from LabourList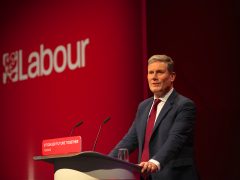 Daily email
Boris Johnson has finally agreed to go. Following an unprecedented number of resignations over the past few days, a…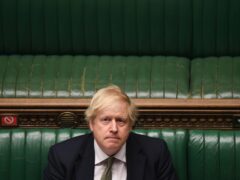 News
Boris Johnson has agreed to stand down as Prime Minister following an unprecedented number of ministerial resignations from…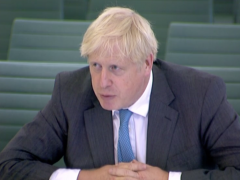 News
Labour MPs have grilled Boris Johnson during his appearance in front of the liaison committee of select committee…