Much is made of reforming the public sector, a call that has rung out from politicians of many colours over the years.  However, as some propose a Royal Mail sell-off, we should consider the performance of the private sector in delivering for Britain today; by reflecting on the outcome of those 1980's sell-offs, of the utilities and British Rail.
Then the conventional wisdom was that they would become much more efficient and that competition would improve services to the public; the later an argument still being used by some (e.g. Policy Exchange) to justify opening up public service provision to new entrants, to pay fewer top people more, and to do away with state monopolies.
And yet much of what makes up our regular basket of goods and services keeps getting more expensive, the cost of living rises, and those costs rise more quickly than incomes.  Many of the companies providing those services make very healthy profits.
At the heart of the cost of living debate must be an understanding of how well the private sector serves people's needs.
In many of the basic services required for modern living it is surprising how a small number of companies dominate their respective markets.  Some of that is, of course, drive by the way in which some were created, be that geographically for some of the energy suppliers and water companies, or by routes for rail services.
However, now, more than twenty years on, there are only a handful of rail routes with real alternatives; six companies dominate energy supply (95%+); and the geographical water monopolies effectively still exist. In privatizing once nationally owned assets the Tories may well have achieved greater efficiencies, unfortunately at least some are in the efficiency of rewarding the shareholder, not the customer.
Of course, some expected those shareholders would be you and me, such that this sort of efficiency might have offered some benefit, but Sid turns out to be a member of the Grands corps de l'Etat, or a chap called Fritz.
Only digital services show signs of decent competition and a plethora of new entrants, perhaps because of the newness of what's being supplied and a lack of pre-existing arrangements for mobile telephony and digital content.
Beyond the privatized, other sectors are also dominated by a few companies, from fuel oil supply and retail both with over 70% of trade held by just four big suppliers; and house building with six companies responsible for 70% of activity.
So we have too many sectors, each with an important place in our daily lives, dominated by a few companies that seem to have something of a privileged position from which to profit – taking advantage of our basic need for their service and a less than competitive environment within which they trade.  These organizations also appear mostly bothered by profit maximization before customer service – we even have to legislate to get the energy companies to take energy efficiency seriously!
And all of these examples show what the Tories were about, and their mercantile wing is still about – creating profits and income for the few.  On the backs of the many. That clearly isn't good for most people, increasing the pressure on living standards and raising the cost of living.
Perhaps more importantly it isn't necessarily good for them either  – easy competition in the UK doesn't help in the harsher competitive global markets. As just one example, there are too many cases of UK retailers withdrawing from the US, China, or Europe, to think they are as competitive as they need to be.
In today's world it is absurd that so many of our basic essentials are provided by a few, often dominant, companies across so many sectors.
Labour's challenge, surely, is to reform these private sector markets, to ensure they do respond to people's needs and deliver at an affordable price. In tomorrow's world we must act.  Just as Margaret Thatcher did we must change the playing field for business in Britain, this time for the many.
This is a challenges for more than one part of government – it will take a collective approach to consider the right way to open up each market, be that with firmer regulation, more competitive pressure, the encouragement of new entrants.
We should consider the nature of the regulators – is Ofwatt powerful enough, how should Ofgem be changed, for example with new powers or priorities (that could work faster than creating a 'new' body as currently proposed).
We should ensure the Competition Commission and the Office for Fair Trade have a clearer mission and the necessary powers to enhance competition in the services that most people need for their daily lives.  One test of that could be the rate of switching in any sector, too low and an intervention is triggered.
We should be more active and forceful in encouraging new entrants into these less competitive markets.  Each sector will require an appropriate response, those that are particularly long term, such as energy infrastructure, would benefit from new freedoms for local authorities, many of which used to provide local energy services and are now working to meet the future energy needs of their places. We should also consider breaking up natural monopolies to increase competition and create 'new' entrants.
And we should introduce a windfall tax on those companies, privatized utilities and others, that operate in, and have benefited from these less competitive markets against the general public interest. We could use that windfall to fund and support training and work programmes for young people, they are both the future workforce and the future purchasing power of our economy; or we could use it to fund new entrants and create the competition that would deliver better private services for us all
Enhanced competition can help better (pre) distribute wealth, reducing the pressures on living standards for the many – we should have an urgent plan for private sector reform to make it so.
More from LabourList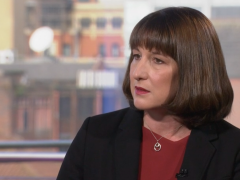 News
Rachel Reeves has argued that banning emergency service workers from going on strike is the "wrong solution to…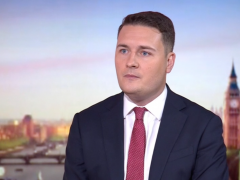 News
Wes Streeting has pledged to maintain key standards for patients and argued that targets are "vital" to ensure…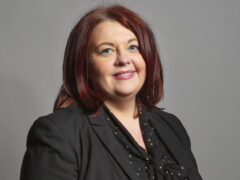 Comment
"We've had 12 years of a Conservative government who, quite frankly, are failing the people of this country…