People want to know whether the politicians in whom they place their trust understand their daily concerns and ambitions. Only then can they have confidence that their representatives will act with conviction on their behalf and in their interests.
That is why No10 giving people advice to wear a jumper to keep warm this winter if they cannot afford rocketing energy bills – while refusing to back Labour's plan to freeze bills and reform the market – is so revealing. Coming only weeks after David Cameron revealed that he does not know the price of bread because he makes his own, people will increasingly worry that, rather than empathise with the struggles of daily life in Britain today, this government is so deeply out of touch it cannot possibly deliver solutions to the cost of living crisis.
The Prime Minister says things are getting better for hard-working people when the opposite is true. The country's major challenges, from families' pay packets to house building, have been compounded rather than confronted by this government.
To illustrate, here are ten key policy failures from David Cameron's Conservatives:
Wages are down an average £1,500 a year since David Cameron became Prime Minister, meanwhile prices have risen faster than wages in 39 of 40 months David Cameron has been in No10.
Since Autumn 2010, our economy has grown by just 1.7% rather than the 6.9% the Tories predicted and aimed for.
Average energy bills are up £300 since the Tories took office, and while the big six energy companies enjoyed £3.3bn of profits since 2010, bills continue to rise and David Cameron continues to refuse to back Labour's price freeze.
Hard-working families are being asked to pay more than their share to bring down the deficit while those earning £150,000 have had a tax cut.
Almost one million young people are unemployed.
Two thirds of people hit by the Bedroom Tax are disabled – 96% of those hit have nowhere to move to and yet David Cameron refuses to back Labour's pledge to repeal the hated tax.
The number of children in absolute poverty has risen by 300,000 under David Cameron and over 300,000 more people relied on food banks in 2012-13 than they did in 2009-10.
The number of people waiting in A&E for over four hours has doubled since Labour's last year in office and NHS waiting lists are at their highest for five years.
More than half of all free schools have opened in areas without a shortage of places and yet 240,000 primary school places are needed by 2015.
House building is at its lowest peacetime level since the 1920s while average rents have gone up 9 per cent since the election.
Whether you are a mum working two shifts to keep the lights and heating on, a small business trying to keep all your staff employed or a young graduate out of pocket after fees but also now out of work, David Cameron's government doesn't work for you.
Many will ask why the Prime Minister's priorities are so out of kilter with those of communities up and down Britain. The answer is in part ideological: a drive to shrink government led to cuts being front-loaded which sucked demand out of the economy and means the recovery is shallower and slower than it otherwise would have been, with very real human consequences. But the answer is also in part about choices: the Prime Minister can't deliver for working people because he chooses to stand up for a privileged few.
The truth is he simply doesn't understand what life is like for most people. Many will still hear David Cameron say "inflation is coming down and that is good news because the cost of living is the most important issue" and wonder when he last spoke to a family who sits around the kitchen table at the end of each month in fear of making ends meet. And many will also recall things like Cameron cycling to work with his chauffer driving behind him with his shoes and suitcase.
Compare all this to Labour and our policies to help people get through this cost of living crisis: tackling payday lenders, freezing energy bills, extended childcare, 200,000 more homes, a tax cut for small businesses and a cap on rail fares.
David Cameron is out of touch and failing to turn things around for hard-working families. People everywhere know that the country is being let down by a man who simply doesn't understand it. Only Labour is offering a better future for all families and communities across the country.
Jon Ashworth is shadow minister without portfolio
More from LabourList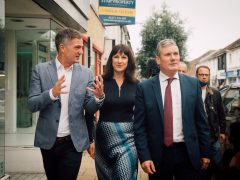 News
Keir Starmer has called on the public to support small businesses by shopping locally and stressed the importance…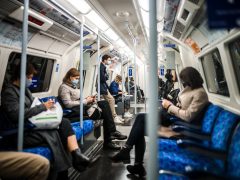 Comment
He may have once been the mayor of London, he even represents a London constituency, but Boris Johnson…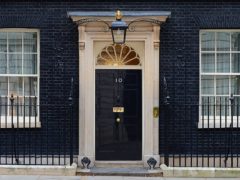 News
Labour MP Barry Gardiner has written to the Metropolitan Police commissioner urging her to investigate reports that Christmas…