David Cameron is apparently confused about what job he's doing. On Friday he seemed to say it was up to Labour to decide whether the new high speed line, HS2, should go ahead. As the Shadow Transport Secretary I'm obviously flattered that the Tories want to hand over the keys without even waiting for the election. But as a taxpayer, and a rail user, it's far from reassuring that David Cameron doesn't seem to think it's his job to get a grip of a huge project starting on his watch.
Labour has always supported HS2 and the idea of a new North-South rail link because of capacity constraints on the existing rail network. Last year, over 1.5 billion journeys were made on the rail network, with 4,000 more train services a day than in the mid-1990s. The increase in rail usage during our time in Government was a record to be proud of. But too many people each day now endure cramped, miserable journeys into cities like Birmingham, Manchester, Leeds and London. Our support for a North-South line rests on tackling that capacity problem and supporting a 21st Century transport network.
But our support for it is not at any cost. The Labour Party cannot – and will not – give the Government a blank cheque. That is what you would expect from any credible official opposition seeing a Government desperately mismanaging a project. And that is what is happening here with the cost having shot up to £50bn. David Cameron and George Osborne are determined to go full steam ahead with this project, whatever the cost. Labour will not take this irresponsible approach. We will go ahead with the project if the costs are brought under control and are outweighed by the benefits of doing so. But if those conditions aren't met we won't go ahead regardless because we need to ensure that this is the best way to spend £50 billion for the future of our country.
That's why if David Cameron really cares about HS2 the best thing he could do is to get control of the spiralling budget. Rather than abdicating responsibility as he seems to be trying to do he should be getting a grip and bringing down its costs.
On Thursday, Labour will vote in favour of the Paving Bill to allow preparatory expenditure on the scheme while maintaining pressure on the Government to get the costs under control. We will lay amendments to ensure that the Government is delivering value for money and to hold it to account. We will also maintain pressure on the Government to work closely with the communities affected. As they themselves have made clear, the current public consultation being run across the country by HS2 Ltd is extremely important. The Government needs to ensure that they respond fully wherever possible to specific local issues and that there is proper compensation to residents who are affected or blighted.
So my message to David Cameron is clear. You do your job and we'll do ours. Get a grip on this project, get control of the budget and get it back on track.
Mary Creagh is Shadow Secretary of State for Transport
More from LabourList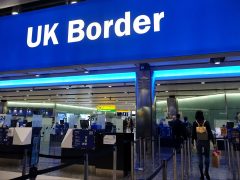 Columnist
Does Labour think that immigration to Britain should be lower? The party found the question hard to answer…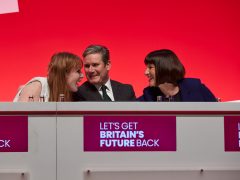 Columnist
The crisis in public services is visible to every British citizen. Waiting lists, crumbling buildings, exhausted staff. All…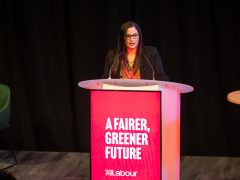 News
"If an election was called tomorrow, as a member of the national executive committee, I feel confident that…