It is a core tenet of our politics that we are stronger as a country and as a society when we work together.
It is the simplest and most powerful of principles. One that goes back to the very beginning of the Labour movement and that is written into the heart of our party – that "by the strength of our common endeavour we achieve more than we achieve alone."
These words hold deep meaning for all Labour Party members, but they are also a source of inspiration for delegates who gathered in Edinburgh this weekend for the Co-operative Party's annual conference.
Our politics is better, more in touch and readier to meet tomorrow's challenges because of the co-operative movement. It's not a contribution that often attracts headlines or commands the attention it deserves. But it is there, getting on with the job and making a difference.
We can see it in our economy. Co-operative businesses in the UK turnover more than £37bn every year. Despite our weak economic growth since the global financial crisis, the co-operative sector has grown by 20% over the same period.
The number of co-operative members has increased too.
Overall, there are currently more than 15 million co-operators across the UK – roughly one out of every four people in this country. That number has jumped by over a third since 2008 and there are now more than 6,000 co-operatives – a 28% increase over the last five years.
So just as Labour is stronger for its invaluable link to millions of working people through the trade unions, our close relationship with the co-operative movement makes us better connected to communities all over Britain. The surge in membership also helps explain why we have more political representatives from the co-operative movement than ever before.
The House of Commons currently boasts a record 32 Labour & Co-operative MPs. I'm proud to be one of them. There are also nine Labour & Co-op London Assembly Members, five MSPs, 18 members in the House of Lords and hundreds of councillors in town halls all over the UK.
As well as representing the co-operative movement, they are changing the way representation is done. Sixteen Labour councils are now co-operative councils, including my own in Liverpool. They are delivering a new approach to local government so that councils work better together with residents rather than dictate things to them.
It was this kind of pioneering spirit that led to the birth of the co-operative movement in Rochdale 169 years ago. If we want to build a better Britain, we need to embrace a similar appetite for innovation and radical reform.
That spirit is clearly alive and well in the policy debates being led by Labour & Co-operative MPs. They include creating a fairer and more diverse financial sector, promoting credit unions as an alternative to legal loansharks, developing a framework for co-operative schools and giving football supporters a greater say in how our national game is run.
It extends to the Shadow Energy team too. Earlier this year Tom Greatrex and I put forward amendments to offer greater support to community energy schemes – a change that the Government has since incorporated into the Energy Bill currently progressing through Parliament.
On Friday Co-op Party Chair Gareth Thomas put forward another proposal for how we could scale up community energy schemes and empower local people in a more diverse and competitive energy sector.
The debate over the future of this sector also provided the clearest example to me of the positive impact co-operatives are having on our politics. It came just a few hours after Ed Miliband announced Labour's commitment to freeze gas and electricity prices in order to reset our energy market.
The negative reaction from the Big Six was to be expected. But while some of the most powerful energy giants responded with unfounded scaremongering, Co-op Energy voiced their support.
Rather than worrying about their shareholders, they welcomed Labour's action to give a fairer deal to consumers struggling to pay their soaring energy bills.
It was a response completely in keeping with a movement that has always been on the side of working people. Because if we want to offer help to all people, rather than lifting up a privileged few, our approach has to be a collective one.
That is the Labour tradition and it is the Co-operative tradition too. There can be no doubt that we are stronger together.
Luciana Berger is the Labour & Co-operative MP for Liverpool Wavertree and the Shadow Minister for Climate Change.
More from LabourList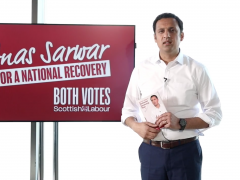 News
Scottish Labour leader Anas Sarwar has warned the 'Progressive Britain' conference today that his party's performance on May…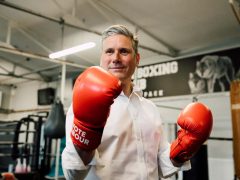 News
Keir Starmer has declared that Labour must "change our party to change Britain" and made the case that…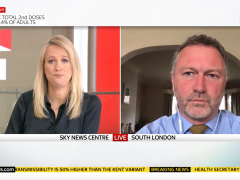 Video
Sophy Ridge on Sunday Shadow Communities and Local Government Secretary Steve Reed backed the easing of Covid restrictions…