There is mixed news for the 50% of Londoners who use public transport to get to work today. On the one hand we have the great, if belated, news that several underground lines will open 24 hours a day on Fridays and Saturdays. This will give a real boost to London's economy and make life easier for millions of Londoners. But on the other hand, Boris Johnson has used this as a smokescreen to announce plans to close every single ticket office in London by 2015 and dramatically reduce the number of staff at stations, ripping up a direct manifesto promise to the people of London. His plans will lead to Londoners feeling less safe, will make access to stations more difficult for disabled users, means commuters will have nowhere to turn when their oyster card is lost, stolen or broken and most worryingly, raises questions about whether staff will be able to cope in emergency situations.
We should welcome Boris Johnson's announcement on 24 hour openings, even if it has taken the part-time Mayor six years after Ken Livingstone first suggested it to get around to it. This will be a huge reprieve for everyone who currently has to catch two or even three buses to get home after a night out in central London and will add millions to London's economy from our theatres, restaurants and bars. But the Mayor has used this good news to try and bury his reckless and irresponsible plans to cut staffing levels. We must not let him get away with it.
The Mayor's plans will see up to 950 fewer staff across the network (transport unions claim the number will be more like 3,000) and this dramatic drop in visible staffing presence at stations means Londoners will feel more anxious travelling at times when stations may be almost deserted. We do need to ensure the way TFL staff work reflects the needs of a modern underground network – we should make it easier to switch between ticket offices and the gateline and introduce hand-held ticket machines – but the Mayor is just using this as an excuse to cut staffing levels.
Having staff at stations isn't just about revenue collection – after all we have had automated ticket machines for many years. London Underground staff are the human face of the sprawling network of 260 stations, and more often than not they are ambassadors for London. They meet and greet millions of visitors each year, helping them get to their destinations, offering local advice on where to go and what to see, assisting passengers with disabilities and helping commuters with problems that machines just can't fix – dealing with lost, stolen or broken oyster cards and issuing refunds when barriers malfunction.
Anyone who queues to get into one of our busier underground station during rush hour will be familiar with the sight of station staff helping to regulate the flow of commuters into the station to prevent dangerous overcrowding. And this is the most worrying part of these proposals – passenger safety. There are real concerns about whether there will now be enough staff at all London stations to respond in emergency situations. It's worth us remembering the praise given to London Underground staff that helped the injured, despite the huge risk to themselves, in the aftermath of the horrific bomb attacks in 2005.
"There is little financial, strategic or common sense in these closures", not my words, but Boris Johnson's in his own election manifesto. And it's simply not the case that staff cuts are being used to pay for 24 hour opening. Labour will work with local communities across London to stop the Mayor's cuts to staffing levels. We know from polling in October that 71% of Londoners are either 'concerned' or 'very concerned' about his plans. We must ensure the Mayor doesn't get away with hiding his plans behind good news – otherwise all London commuters will suffer.
Sadiq Khan is Shadow London Minister
More from LabourList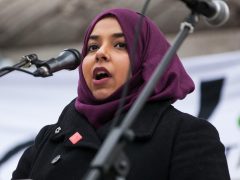 News
Poplar and Limehouse Constituency Labour Party (CLP) has voted for a full selection process amid allegations of a…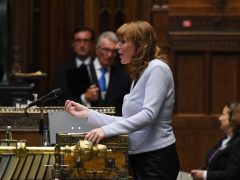 News
Angela Rayner has said Boris Johnson was either "negligent or complicit" over the sexual misconduct allegations made against…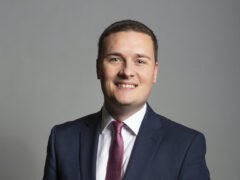 Comment
This weekend, I marched through the streets of Tredegar to celebrate the memory of Nye Bevan. It was…