To the duck pond the British public can now add the heated stable to the litany of lavish items our hard-earned money has gratefully delivered to our hard-pressed politicians. The two examples are symbolic of a political class so egregiously out of touch as to be offensive that their purchasers once represented, and now represent, the British public.
Many of the politicians who so besmirched the House of Commons with their wild spending rightly lost their privilege at the last general election; a general election that saw the highest turnover of MPs since the second world war. But this Parliament sees the conduct of some of our politicians barely any better, with three Cabinet Ministers resigning in disgrace, one after a mere seventeen days, one with a jail sentence, a former Labour Minister awaiting trial next year, and another brooding in Falkirk having twice been arrested. But it is the latest example to come to light, that of Stratford on Avon MP Nadhim Zahawi claiming just under £6,000 for the heating of his stables and mobile home in his second, £1m house in the village of Tysoe, Warwickshire, which has so inflamed the debate.
Predictably, Zahawi has said it is all a sorry misunderstanding. He was, to reiterate just how sorry he was, "mortified" at the revelations. One cannot help but think that the only mortification he feels is that he has been caught. Zahawi categorically was not sorry when he told the local newspaper, the Stratford Herald, in an article entitled 'My parliamentary expenses explained', that the figure of nearly £6,000 was "not accurate". Not once in his initial response did Zahawi apologise. Instead, disgracefully, he attempted to link his expenditure as a normal occurrence for many of his rural constituencies who, like the misunderstood Zahawi, "rely solely on kerosene and electricity because they are not connected to mains gas".
As attempts at solidarity go this must go down as one of the most crass, ham-fisted efforts in British political history. It was, of course, IPSA, the Parliamentary expenses watchdog, at fault and anyway the real answer to ongoing expenses scandals is to cut the number of constituencies to 600 as Zahawi, never one to miss an opportunity to be the faithful party apparatchik, explained.
Take in marked contrast Zahawi's avarice towards himself, and that of his stated position on the bedroom tax. This is a man who toured the studios smearing the UN official who dared to speak up against the government, and who then heartlessly insisted the policy was "not about us making life difficult for people". On benefit claimants too Zahawi is somewhat more hawkish than his own haphazard approach to accountancy. He loudly welcomed the government's cap on benefit claims, demonising those who supported "outrageous claims" and taking delight in engaging in naked political posturing over this most sensitive of issues. And on Ed Miliband's flagship announcement of freezing energy prices, Zahawi predictably scare-mongered, somewhat ironically given recent disclosures, that it would lead to "energy shortages". No danger of that though seemingly in Warwickshire's stables.
So now we know. We are all in it together, including with Tory MPs' horses. The truly sad realisation is that Zahawi's claims are far and above anything millions of people could ever dream to afford – all to heat an outside stable. Even within his affluent Stratford on Avon constituency nearly 9,000 people are classified as in fuel poverty, whilst over 13,000 of his constituents are living in households on less than sixty per cent of the national average income, the definition of poverty in the UK.
If you or I claimed nearly £6,000 fraudulently you would expect to go to jail. For our MPs it too often is a case of looking sufficiently contrite, followed by an apology and then – in the case of Zahawi – a thumping majority at the next general election. But for Zahawi it is his unbridled greed, coupled with the sheer weight of his sense of entitlement and carelessness and callousness when it comes to his fellow human being, that even in sleepy Stratford on Avon he has stirred more than just the horses.
More from LabourList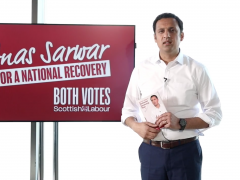 News
Scottish Labour leader Anas Sarwar has warned the 'Progressive Britain' conference today that his party's performance on May…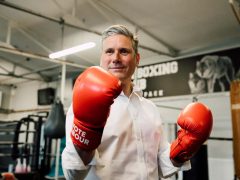 News
Keir Starmer has declared that Labour must "change our party to change Britain" and made the case that…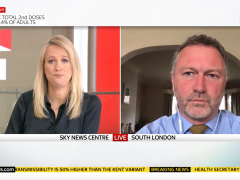 Video
Sophy Ridge on Sunday Shadow Communities and Local Government Secretary Steve Reed backed the easing of Covid restrictions…