This week's 'The Cruel Cut', a poignant, honest, brutal and deeply thought-provoking documentary that followed the quest of Leyla Hussein – a truly inspirational woman – shed light on the infliction of Female Genital Mutilation (FGM) on girls growing up in the UK.
But, instructively – and as in the area of forced marriage – tackling FGM cannot be achieved through action in the UK alone. This issue demonstrates that at a time of accelerated globalisation, and a clash of cultural conventions, it can be women and girls who fall first through the cracks.
According to Leyla's documentary, an estimated 24,000 girls living in Britain are at risk of FGM, and 66,000 are already living with its appalling consequences. But this isn't an issue only facing British women and girls – the World Health Organisation estimates more than 140 million women worldwide have been subjected to this brutal practice.
As Shadow Minister for International Development, I take specific responsibility for Violence against Women and Girls – a crucial area on which to hold the government to account.
In March this year, they launched a £35m fund to help eradicate FGM and they have repeatedly stated that tackling violence against women and girls is at the heart of all their work. But gender activists warn that this smacks of tokenism given the department's failure to embed equality considerations into everything they do.
Total UK Gross Public Expenditure on Development (GPEX) tops £9bn each year. I have asked whether spending less than a half of one per cent of all UK aid expenditure on FGM – a practice that directly damages British women and girls – is an appropriate response.
We know that this is a geographical, as well as cultural issue. It's something that affects one in five women and girls across the African continent.
In 2011 alone, DFID allocated close to £250m in funding to just five countries with a near total prevalence rate of FGM (Somalia, Eritrea, Sierra Leone, Sudan and The Gambia). Our aid contributions offer us a valuable platform to contribute to the debate about how this barbaric practice is brought to an end – one we must fully utilise.
I've also asked whether DFID leadership, crucial for tackling this practice at root, is being effectively utilised by the government. Last year the Foreign Office, Home Office, Education and Health teams came together to launch a public awareness campaign on FGM. Where was the Department for International Development in that conversation?
I'm determined that we veer away from the "treading on egg shells" approach that Leyla Hussein and others warn of. Her graphic depiction of the savage reality of FGM, using plasticine models, photos and video clips, followed by the truly shocking ease with which she manages to persuade people to sign a petition calling for the protection of FGM must act as a stark wake-up call to us all.
Moreover, the response of the young men from practising communities, who featured in the documentary, demonstrated the importance of supporting activists challenging this inhuman abuse from within their own culture.
Delusions of political correctness and culturally sensitivity have resulted in a grotesque silence on a practice which has no place in our society. The Government must wake up, speak up and join up. We must end Female Genital Mutilation.
Gavin Shuker MP is the newly appointed Shadow Minister for International Development, with specific responsibility for tackling violence against women and girls

More from LabourList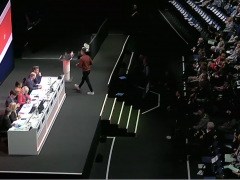 News
Labour conference has passed motions expressing support for an increase in funding for defence manufacturing to ensure that…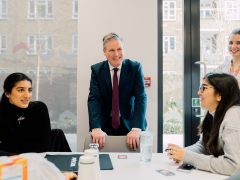 Comment
What a difference year makes. After delivering an optimistic vision for green, technology led growth in Brighton last…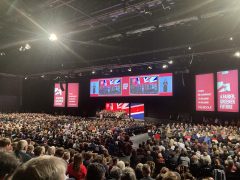 Comment
The mood in the conference hall this afternoon was markedly different to 2021, when Keir Starmer was heckled…