There was an interesting interview with Michael Dugher in yesterday's Independent. The piece said that:
"Mr Dugher's task is to transform [the Labour Party] for the digital age and turn Tony Blair's "command and control" party upside down so that it is based on "bottom up" community campaigns."
I couldn't agree more – the Labour Party needs a bit of turning upside down and an orientation away from "command and control" – both because in an era of social media it's impossible to sustain such a system, and because in an election where the other side have the money, and the mainstream media behind them, any election campaign that works is going to have to bypass many of the usual ways in which the Labour Party has disseminated a message.
You might say that to do so requires the Labour Party "needs to accept that everything we do must change" – or you might call it the "Dugher Doctrine" (both because it seems he's the guy who'll be in charge of turning things upside down – and because I like alliteration).
I've already written about how Labour is trying to do digital differently – but since this is one area in which Dugher seems to have a particular interest (and where the party have been making real strides) it's a good place to start. Also – befitting the "change everything" approach to the election campaign – the changes in digital campaigning haven't been down to one single thing. There is no silver bullet – it's incremental improvements that are key. So it's rebuttal videos, audio boos and graphics. It's blogs, much-maligned thunderclaps and getting people to share their stories (and over 1,000 have so far).
Whilst all of this is pretty small on its own, what it achieves is greater "reach" – so Labour messaging has appeared at least once in the social media feeds of 8+ million people since June. 1.2 million people were engaged with through Facebook during conference season (up from just 180,000 the month before) – and it's these individual, trusted, personal interactions that will be important for Labour in the next eighteen months.
But if the party is to really succeed in May 2015, then the "Dugher Doctrine" can't just be about digital campaigning – it needs to extend to all campaigning across the party. It needs to seen genuine, personal, community campaigning that reaches people as individuals – offline on the ground as well as online. It means building a genuine movement party – of the kind Ed Miliband has talked about repeatedly – meaning that Labour campaigning is about more than a handful of people in a handful of constituencies knocking on a handful of doors. Sure, that means more organised action days – but it also means putting those actions more in the hands of members and trusting them to be advocates for the party over the next 18 months.
That's be a proper "bottom-up" campaign utilising the real skills, real lives and real lives of Labour campaigners – with members empowered to campaign on their terms.
Labour's digital campaigning is changing – now lets change everything else.
More from LabourList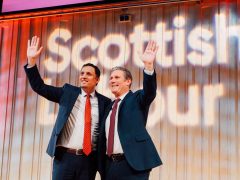 Daily email
Rutherglen: Will Labour win – and would it really signal Scottish revival? Starmer is hitting the campaign trail…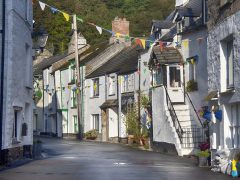 Comment
Labour has promised a 'Take Back Control Bill' in the first King's Speech. Aimed at England, it must…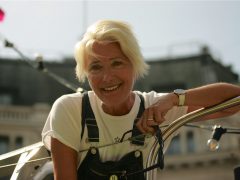 News
Almost 100 climate activists, experts and campaigners from around the world have written to Labour leader Keir Starmer,…