"When I'm talking about party reform, I'm not just talking about in terms of a dry discussion about the structures of the Labour Party, but as a real discussion about how we change the country." – Ed Miliband
 Last night I interviewed Ed Miliband as he travelled up to Liverpool for the first in a series of regional events on party reform. Understandably, given the events of the past few days, there has been a preoccupation with the behaviour of the Daily Mail – you can read what Miliband had to say about that here.
But in (another) incredibly busy week for the Labour leader, he was keen to get the debate on party reform going again after conference. I was particularly keen to ask him why he thought there hadn't been a major row over the reforms at conference last week. Miliband suggested that's because the reality of what he wants party reform to be about is starting to sink in:
"I think a lot of people have started to recognise what party reform is about and what it isn't about. It isn't about breaking the link – it's how you have a genuine mass membership party. And as I said in my conference speech, it's about a party of hundreds of thousands of people."
Miliband argues that having this kind of much bigger "movement" party is important, because it roots the party in the lives of working people, and gives them a voice in the political process:
"You only need to think about some of the arguments that we've got to have in Britain – big arguments – about how we've got to address the cost of living crisis. Why are those important? Because movements shape opinion, and I'm not one of those people who think it's just about me pulling a lever. The way you become a party that can represent the interests of working people is by being a party that – organisationally – hears the voices of working people."
 Yet despite conference going relatively smoothly for Miliband, there have still been those who have been critical of his plans. GMB General Secretary Paul Kenny spoke out against the Collins Report at conference, and Unison General Secretary Dave Prentis told us last month that "it's probably Unison that's least likely to change its own arrangements", but Miliband is sanguine about such criticism – and stressed the importance of engaging with unions collectively:
"I think the collective voice of the unions in the Labour Party and collectively engaging with the unions is important. This is about how we change our relationship with individual trade unionists. How do we get a relationship with individual trade unionists that actually properly hears their voices? There's an issue here about what has happened over the past few decades. Unions have understandably been saying for some time  'you're too detatched from the workplace' and this is a way of reconnecting Labour to workplaces around Britain. I used the phrase advisedly after Falkirk 'Mend the link. Don't end the link' and that is my position."
A concern held my some in the union movement though is that asking members to join the Labour Party could place an additional burden on member recruitment. Miliband seems aware of such concerns – but told me that although both Labour and the unions will need to work together on this, Labour are already pushing forward with the kind of policies that would appeal to trade unionists:
"This is a two way task. The task for the trade unions – which I hope they will work with us on – is how do you engage with the Labour Party as real affiliated members. The task for the Labour Party is to show that it's worthwhile for people to come and be part of us. And that's going to be a task for us, and it does change the nature of the relationship in a healthy way, because Labour is going to have to reach out to people in workplaces and say 'this is why we can make a difference in your life'. And if you think about some of the things we've talked about in the last few weeks – zero hours contracts, the bedroom tax, childcare, energy price freeze, strengthening the minimum wage – all of these are a sign of a Labour Party that can reach to working people. But that's a test of us. In some ways it moves away from a relationship where Labour would take three million people for granted – I'm not saying that always happened – but I think it is changing that relationship in a positive way."
One of the more tricky elements of party reform that the Collins Review (and Miliband himself) will need to take a view on his how party membership works in a way that is fit for the 21st century. And he suggested that the party would be looking, in future, at different tiers of party membership – "different categories with different rights":
"I think what you see – and this is really for the Collins report to work out the detail of – is that you're looking at different tiers of Labour members. Full Labour membership, Affiliated Labour membership, Registered supporters – different categories will have different rights, but I think it is about recognising the nature of a political party. The simple binary choice of 'are you a member or are you not?' is probably not where you want to position yourself if you want to be a proper movement. So you've got to have different people who play different roles for the party. I am absolutely convinced that with all of the big forces ranged against the Labour Party, you need to be that genuine movement."
A large part of delivering that movement though comes through organisation. Miliband praised the work that General Secretary Iain McNicol and his team are doing on building "a different type of Labour Party". Miliband also suggested that the old way of running elections – with small number of party members knocking on doors – is on the way out, as campaigning on issues comes to the fore:
 "We know what the old problem was – a diminishing number of people knocking on a diminishing number of doors. And this is about an increasing number of people, not only knocking on an increasing number of doors, but playing a different role in terms of the campaigning we saw in Preston together. Campaigning on payday lenders, on a living wage, on the energy price freeze, all of the big issues that matter to people. It's going to be a cost of living election. I think you are seeing a different kind of Labour Party emerging, with community based campaigns drawing on Movement for Change and others."
An important part of that different kind of party evidently stems from the work of Arnie Graf (often referred to somewhat erroneously as Miliband's "organising guru") – because it's clear Graf is more important to Miliband than that. I ask him if he speaks to Graf often:
"I do, and he talks to me about organisation and his observations. He roots me – along with other people in the party, our organisers, our marginal seat candidates – in the country, in his observations on the ground. What are the big issues that are really resonating with people? Payday lenders. Bedroom tax. Those kind of issues. That's the role that Arnie plays and I'm incredibly grateful to him for the work he does. He's a wise person, but also someone who is deeply rooted in what is happening in our politics."
"Movement politics" then, is the order of the day in Miliband's Labour Party, but what does that actually mean in terms of how Labour will campaign – and govern?
"This is an organic thing. This is about a message from Brewers Green filtering through the party, in the way we organise, in the way we approach elections, in the way we build policy. Look at the Energy price freeze – that is a policy that is directly rooted in the experiences of people on the ground who are saying this is a big issue. I think what you're seeing is that the policy which is being announced is learning from being deeply rooted in the experience of community campaigning. I think that's really important – it's a coming together of grassroots movement politics and policy making."
Campaigning that has an impact on policy? Views of party activists, members and the general public feeding into the party's policy process? It sounds like an activist pipe-dream– but Miliband seems completely serious. Labour's manifesto is perhaps 15 months away. Perhaps the real test of party reform won't be what comes out of a special conference in March, but what is in that manifesto in 2015. If it is rooted in the concerns of working people, and genuinely hears their voices, then this might have been a success. If it's instead a wishlist of nice ideas from those of us who spend too much time in Westminster, it won't be.
That's the bar for Miliband to cross, but to be fair to him, he seems serious about trying.
More from LabourList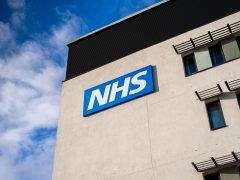 News
The GMB and the Royal College of Nursing have called off planned strike action in Wales following a…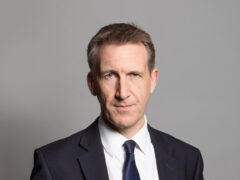 News
Dan Jarvis' bill on extending job protections for pregnant women and new parents has passed its third reading,…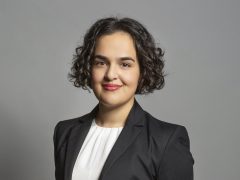 Comment
"Children are literally being picked up from outside the building, disappearing and not being found. They're being taken…