When Iain Duncan Smith hopped on the Eurostar to Paris last week to avoid Labour's debate on abolishing the Bedroom Tax, he claimed that it was vital for him to attend a European summit on youth unemployment. Everyone agrees we need to tackle the crisis affecting young people across Europe. But we need action not words – and as the European Commission reveals, the UK is now the only country not to sign up to a Europe-wide plan to implement a Jobs Guarantee.
Young people are missing out on the recovery in Britain, with nearly one million still unemployed, and over 280,000 out of work for more than a year or more. That's why Labour has been calling for a Youth Jobs Guarantee; a real paid job for all those under 25 who've been out of work for a year. As European Commission President Manuel Barroso said after the Paris summit:  "We all agree that the Youth Guarantee is the best way for Member States to help young people to get a job and to reduce the unacceptable levels of youth unemployment." It's a shame Iain Duncan Smith doesn't agree.
Our Youth Jobs Guarantee is part of our plan to address what is a long-term problem with the transition from school to work for too many of our young people, and to help tackle the cost-of-living crisis. While the route for those who go to University is well understood, for those who don't, too many still end up without the skills or experience they need to get a job.
That's why we've been clear that we need to fix the education system for what Ed Miliband has called the 'forgotten 50%'. Labour has set out plans for a gold standard 'Technical Baccalaureate' at 18, for English and Maths to be compulsory for all students up to 18, and for a strengthening of the apprenticeships programme.
We think that there's more that Jobcentres and the social security system could do to help too. It can't be right that the system treats someone who's just left school in the same way as someone who has lost a job they've held for 20 years. Young people need targeted support to build skills and help them into work.
So we'll look at the how the whole system can work better for young people. But David Cameron's only solution is to blame young people for his youth jobs crisis. As he set out in his conference speech this year, he's pressing ahead with plans to take housing support away from over 20,000 young people with disabilities that mean they're too sick or disabled to work, and over 40,000 young working families with kids. Only a government as out of touch as this one could believe that's the solution to the youth employment crisis, and the way to bring down the long-term costs of social security.  Labour will make getting people into work a priority, while the Tories just blame young people for their youth jobs crisis.
That's the difference between Labour and the Tories.
More from LabourList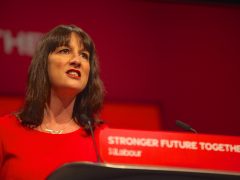 News
Rachel Reeves will set out a "radical plan" to make Britain the "high-growth, start-up hub of the world"…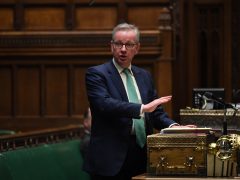 News
Michael Gove has approved planning permission for a new coal mine despite warnings that the decision will undermine…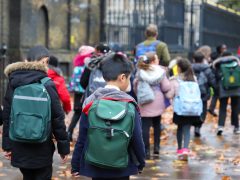 Comment
The Children and Families Act and the SEND code of practice set out clear guidance on caring for…