Boris Johnson's proposal to close virtually every ticket office on the London Underground got relatively little publicity. Partly  because he cunningly put it out at the same time as an announcement about a twenty-four hour underground service at weekends. So the hallelujahs from hipsters, clubbers and late night theatre goers everywhere drowned out any serious debate about the drastic nature of Boris's proposal to vaporise ticket offices.
But, whilst slashing jobs may seem logical to bosses exclusively concerned about the bottom line, it can have unforeseen consequences.
In the early nineteen fifties American car mogul Henry Ford 2nd showed the legendary auto trade union boss Walter Reuther the latest in mechanised car production. Ford said to Reuther triumphantly "You are going to have a hard time getting those machines to pay union dues" Reuther retorted "And you are going to have a hard time getting those machines to buy your cars".
In the short term stripping out jobs and bearing down on wages and conditions always looks good to business. But it is not necessarily the way to build stable communities. And  in the medium term it can produce social costs that the wider community has to bear.
It is in this light that we have to look at Boris Johnson's proposals to close down nearly every ticket office on the Underground system. It will result in the loss of nearly a thousand permanent jobs. To be fair to Boris, Ken Livingstone had originally suggested closing  forty ticket offices. But, in eliminating ticket offices altogether, Boris is going much further than Ken. And it happens to be something that Boris actually campaigned against. Nor will London commuters be impressed with the notion of closing down ticket offices at a time when fares are rising. In their eyes it will look like they are paying more, but getting even less of a service.
But London Underground are not the only people trying to cut costs by eliminating human beings. Anyone who goes to the supermarket and finds themselves struggling with a machine when they want to check out knows that the big supermarket chains are gradually phasing out actual cashiers in favour of a completely automated check outs. The supermarket rationale is the same as Boris Johnson's explanation for getting rid of ticket offices, no matter if it is inconvenient for the customer,  it saves the business substantial sums of money. Noticeably the money saved by getting rid of real live human beings is never reflected in the pockets of the customer. It all accrues to the business. And it is always part of a process where it is not just a question of cutting jobs, it is also about displacing permanent stable employment with casual  unstable jobs.
Like most Londoners I use an Oyster card for my daily commute and rarely need to talk to someone in a ticket office. But every day  I see literally hundreds of tourists milling about in Westminster underground station and other central London stations. They can't talk to a ticket machine. And what happens when the machine breaks down? And who will be trained to evacuate the stations in the event of fire?
No doubt the role of ticket office staff has to evolve. But Londoners should be wary of narrow market driven thinking, which drives out reasonably well paid stable employment and leaves us with a city increasingly polarised between the very poor and the super rich.
Diane Abbott is the Labour MP for Hackney North and Stoke Newington
More from LabourList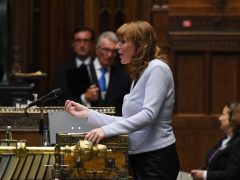 News
Angela Rayner has said Boris Johnson was either "negligent or complicit" over the sexual misconduct allegations made against…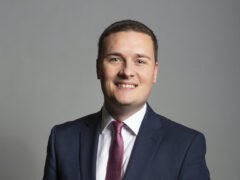 Comment
This weekend, I marched through the streets of Tredegar to celebrate the memory of Nye Bevan. It was…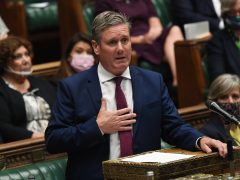 Daily email
"It's realistic." That was Emily Thornberry's assessment of Keir Starmer's announcement yesterday that a Labour government would not seek to…