Those who have seen today's Daily Telegraph front page may have been surprised to see IPPR proposing to snatch support away from young people trying to find work or employment. In fact, in our new report IPPR are proposing a radical reform to establish a distinct work, training and benefits track for young people – separate from the adult welfare system. In countries where such a system is in place, like the Netherlands and Denmark, NEET rates (young people not in work, education or training) are significantly lower than in the UK.
IPPR are proposing several reforms that could make this idea a reality. To start with, a new 'youth allowance' should replace existing out of work benefits for 18–24 year olds and provide financial support for young people who need it, conditional on participation in purposeful training or intensive job search. Access to inactive benefits should be closed off for all but a very small minority.
Alongside the 'youth allowance,' a new 'youth guarantee' should be established that offers young people access to further education or vocational training plus intensive support to find work. For those not learning or earning after six months, paid work experience and traineeships should be provided, with no option to refuse and continue receiving the youth allowance.
To pay for a substantial expansion of financial support for young people who are currently NEET or in further education, the report says the 'youth allowance' should be paid at the current youth rate of JSA and be means tested on the basis of parental income for those under 22. This would mirror the rules for access to the higher education maintenance grant. It would mean a redistribution to those young people from low income families who are currently NEET or in further education and not receiving any financial support – from higher income families.
There would be exemptions for those with children, who had lived away from the family home for at least three years, were in local authority care, or are irrevocably estranged from their parents. This would also mean a massive boost to work and training provision for young people – which all could access – with the objective of enabling more young people to build successful careers rather than ending up drifting into inactivity.
As well as reforming how welfare works for young people, the business world needs to pitch in too. Large firms should either offer apprenticeships to young people, in proportion to their size, or pay a 'youth levy' towards the costs of training young people. Resources raised should be controlled by employers, via LEPs, and used to fund vocational training and apprenticeships, potentially focused on supporting smaller firms.
The whole of the UK has a role to play in this reformed system. London and the eight 'core cities' in England should take on resources and responsibility for their young people, with the government in Westminster setting national objectives and priorities but with decentralisation and leadership in local to organise and deliver it.
Young people who are unable to access work, education or training does not only effect those in question, though the psychological trauma of long term inactivity has been proven. By not providing proper support to young people the UK economy is paying the price, and will continue to do so unless urgent and vital reforms such as those outlined in this article are put in place. All politicians, indeed all UK citizens, have a direct interest in eradicating NEET-hood for good, and the sooner the better.
Graeme Cooke is Research Director at IPPR
More from LabourList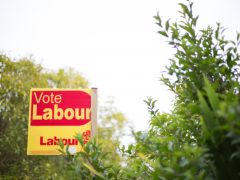 Comment
"It would be me being dishonest if I said we expected to lose," Harrow councillor David Perry tells…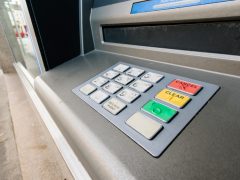 Comment
As bank branches across the country close and shops increasingly turn to contactless payments, the debate over access…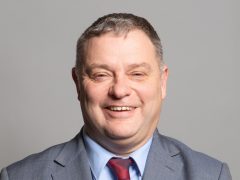 News
Mike Amesbury has quit Keir Starmer's frontbench team, telling the Labour leader that he would be resigning his…