Former Labour Prime Minister, James Callaghan knew just what to do when faced by a sudden fall in shipyard orders, and imminent redundancy for skilled workers. 'Scrap and build!' he ordered, in so doing fast forwarding the whole process of early decommissioning and new ship building.
I wonder of this course of action even crossed the mind of the footling Defence Secretary, Philip Hammond, as he sounded the death knell for five hundred years of shipbuilding in Portsmouth, and hacked out hundreds more jobs on the Clyde? The Conservative Party likes to be known as the party of strong defence, yet in the short, unhappy tenure of this Coalition, a mighty axe has fallen on the services. Lest it be forgotten, one of the first actions of this Government was to flog off Britain's Harrier jump jets to the Americans, who were delighted to have them at such a cut price. Now, the two new aircraft carriers commissioned by the last Labour Government, and which have been an absolute boon to the Clyde shipbuilders, will have nothing to put on their decks, unless someone is perhaps prepared to loan the Navy a Sopwith Camel or two.
Tragically Britain long ago abandoned any sensible industrial policy and with it the notion that Government should back winners in key sectors. By good fortune, such has been the historical backing given to, for instance, motor manufacturing and the defence industries, that Britain has maintained a vital industrial base – and one which needs to be diversified further.
But can Britain afford to lose Portsmouth, and lose jobs on the Clyde? The answer from Labour's Defence Spokesman, Vernon Coaker and from the trade unions is an emphatic 'no'.
So what to do, given that Hammond has decided simply to wring his hands and watch as a community and a whole skills base is flushed out to sea? It should be deeply alarming that many of the skilled workers interviewed yesterday said that they would be looking to move and work abroad.
Here is an obvious 'One Nation' Labour campaign just waiting for Ed Miliband to pick up and run with, if ever there was one. A 'Save our Shipyards' campaign launched in Portsmouth and in Glasgow by Ed Miliband would not only do wonders for Labour, especially in the South of England, but would draw attention to the vital need to do a bit of Callaghan style 'scrapping and building', to fill up the order books in Portsmouth, and stop a vital national asset being shut down for good. It is surely not beyond the abilities of even this Government to trawl for orders amongst friendly nations who have ordered ships from British yards over the decades.
There is another lesson from history that might also be worth recalling. If it wasn't for the late Jimmy Reid and the workers who took part in the hugely successful Upper Clyde Shipbuilders sit-in during the early 1970s , there would be no yard in Govan today; Edward Heath's Government was determined to close it.
Is there a young Jimmy Reid out there?
More from LabourList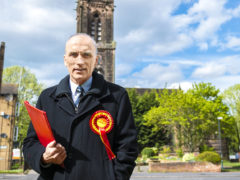 News
The Labour Party's suspension of MP Chris Williamson has been lifted following an investigation, PoliticsHome revealed today. Although…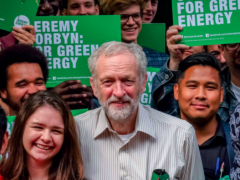 Comment
Our climate has benefited from Theresa May's shift into legacy mode, with her hugely welcome announcement that the…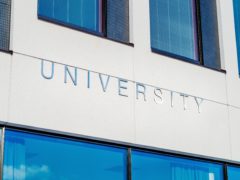 Comment
SPONSORED POST Since first being introduced in 1990, student loans have increased drastically, going from £3,290 in 2012…