"It's just a rumour that was spread around town, by the women and children, soon we'll be shipbuilding."
So it looks like it's curtains for shipbuilding in Portsmouth. That the port matters to the town barely needs explaining – it's in the name for god's sake. The loss of shipbuilding will be a devastating blow. Hundreds of skilled jobs will go – and with the loss of an entire industry and high unemployment many may struggle to find alternative work.
The cranes will be sold off – perhaps to India or China where ships can be built far cheaper – and the docks will become shopping centres, call centres, warehouses or bars and cinemas. And few of the jobs created by the service sector will go to those who have lost their jobs in the yards.
It's a familiar story to those in regions where shipbuilding has already disappeared. I remember repeated articles in the North East about the success story of the Metrocentre shopping complex, bringing (often minimum wage, long hours and low skill) jobs to the area. Meanwhile, the Swan Hunter yards went into a slow, terminal decline. Once the North East was one of the great shipbuilding areas in the world. Not anymore.
But if the loss of an industry is bad enough, the failure to provide alternative employment for highly skilled workers is even worse. It can leave a generation with cutting edge experience and a huge knowledge of their field left out of work – unable to get anyone to take them on in the low skill/low wage jobs that replace heavy industry, and little attempt made by government or business to harness their skills for the good of the country.
Miners, shipbuilders, steelworkers. You name it – successive governments have watched them lose their jobs and done little to help them. It's the "cost of doing business", it's "modernity", it's the global race to the bottom writ large.
So what this government should do doing today – instead of being drawn into a debate about Portsmouth vs Glasgow, is working out how best to ensure the hundreds of skilled workers from the Portsmouth shipyards and the hundreds more whose jobs relied on them can best put their skills to use for the good of the country. How we can use engineers, craftsmen and welders to build the industries of the future and keep these vital skills in the UK.
Because that's how we'll win the global race – not by closing a shipyard, building a call centre and a TGI Fridays on it and calling it progress…
"It's all we're skilled in, we will be shipbuilding…"
More from LabourList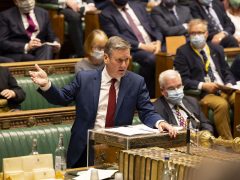 News
Keir Starmer has said the government is now "collapsing" following the resignations of Sajid Javid and Rishi Sunak,…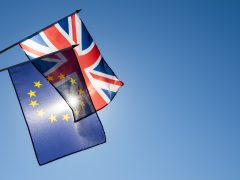 Comment
The six-year anniversary of the Brexit referendum has been marked by a slew of reports and polls on…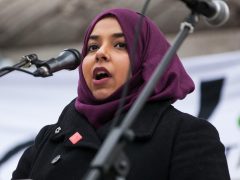 News
Poplar and Limehouse Constituency Labour Party (CLP) has voted for a full selection process amid allegations of a…