No Christmas is ever stress free. There are cards to write, presents to buy, decorations to put up, and a lot more besides. But once the gifts have been opened, the turkey's been carved and the Christmas Downton Abbey's started, there's normally a point on Christmas day in the Flint household when we can unwind, enjoy spending time with family, and switch off from life's day-to-day worries – at least until the board games come out.
But for millions of families, instead of being a time of happiness and excitement, Christmas is a time of stress and anxiety. And with working families, on average, £1600 a year worse off under David Cameron, this Christmas could be more of a struggle than ones in the past. Indeed a survey out today showed that one in three people are having to cut back on what they spend this Christmas, compared to last year.
One of the main reasons people are finding it harder and harder to make ends meet, and having to stretch their budget further and further, is because of rising energy bills. Energy bills have increased by over £300 a year since David Cameron became Prime Minister. Last week the Government claimed that their changes to green levies would save households £50. But given that energy bills went up on average by £120 this winter, even assuming the companies pass on this reduction – which most of them haven't done yet – compared to last year, the average family's energy bill will still be £70 higher this Christmas. As a result, the same survey showed that a staggering 2.5 million people in Britain will be forced into debt just to keep their homes warm over Christmas. This is the price people are paying for David Cameron's failure to stand up to the energy companies.
These shocking figures reveal the full scale of the cost of living crisis and show why Labour's price freeze and reforms to the energy market are needed. If the Government had backed Labour's plans for a price freeze, they could have stopped the energy companies from imposing their latest round of price rises this winter, and saved the average household £120. For the future it's vital that we have an energy market that is more competitive, transparent and works in the public interest. In our Green Paper, which Ed Miliband and I published a couple of weeks ago in Manchester, we laid out our plans for the most radical overhaul of the energy market since privatisation. Our temporary price freeze will give us time to implement these reforms and put an end to the kind of overcharging we've seen in the past.
While the latest gadgets may be at the top of children's wish lists this Christmas, millions of people right across Britain would probably put cheaper energy bills at the top of theirs. David Cameron can't solve this crisis because he puts a privileged few before working people. One Nation Labour can.
Caroline Flint is Labour's Shadow Energy and Climate Change Secretary
More from LabourList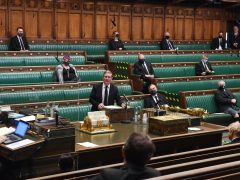 News
Labour leader Keir Starmer has completed his appointments to the main opposition party frontbench today, after announcing the…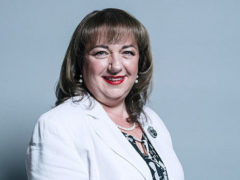 News
Sharon Hodgson has been appointed as Keir Starmer's new parliamentary private secretary, replacing Carolyn Harris who resigned from…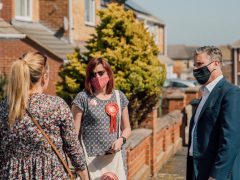 Comment
We have now all had a week to absorb some relatively sobering results from the local, regional and…