The Labour Party's commitment to reducing poverty in developing countries is a historic one; it's at the heart of Labour's values.
We know that of the one billion people worldwide with a disability, the vast majority – 80% – live in developing countries.  We know that people living in poverty are more likely to become disabled, due to poor shelter, inadequate sanitation, or difficulty accessing healthcare. And we also know that people with disabilities who live in developing countries are more likely to be poor: being less likely to access education makes escaping poverty that much more difficult with the odds already stacked against them.
Stigma and discrimination play a huge role, as I saw in July when I visited early childhood development programmes in Malawi with the NGO Sightsavers. We saw the difficulties of providing education and care for young disabled children with very few resources, alongside the negative attitudes shown towards these children –  even by their own families – who often did not believe their child could amount to anything. Anyone who watched the Paralympics in 2012 will testify to the incredible achievements of those athletes, but too often the view of people with disabilities is a negative one.
Despite all this, we know that disability is not taken seriously as a development issue. Most tellingly, there is no reference to disability in main international development policy framework, the Millennium Development Goals (MDGs).
What is even more worrying is the scale of what we don't know. We don't know how many people with disabilities are currently benefitting from UK aid programmes, because we don't record this information. We don't know what people with disabilities in developing countries think about the services they need and the problems they face, because we don't ask them or listen when they tell us. And we don't know to what extent the Department for International Development's (DFID) programmes are accessible to people with disabilities, because we are not taking a systematic approach to inclusion in our development work.
The UN High Level Panel that was appointed to consider what should replace the MDGs when they expire in 2015 has called for a 'data revolution', in which better data is collected and measured, including on the proportion of people with disabilities benefiting from future goals.
Recognition of the data gap is an important step in the right direction. I am also currently petitioning the UN Secretary-General Ban Ki-Moon to ensure that all children benefit from good quality early childhood development programmes.  We have learned through our experience of the Sure Start programme that there is no more powerful tool for ensuring that disadvantaged children get the right start in life; and what is true for the UK is true for  the countries where DFID works around the world.
We cannot overcome global poverty and ensure social justice without reaching the people who most need our help, and who also have so much to give but are currently not able to contribute.
Sightsavers is today launching 'Put Us in the Picture', a campaign to address this injustice by ensuring that people with disabilities are put in the picture of international development. This campaign is calling on DFID to develop a strategic approach to disability-inclusive development. The demands of the campaign, if met, could transform the lives of one billion people with a disability around the world and ensure that they benefit equally from international development programmes.
Labour needs to play our part in ensuring that DFID takes a systematic approach to ensuring that people with disabilities are included in all its work. In government, Labour led the fight against global poverty, trebling aid, securing debt relief and establishing DFID as a world leading development ministry.
As we approach the next election we must also make sure that Labour's international development policy reflects our values by being fully inclusive of people with disabilities, so that our development policy reaches the poorest and most vulnerable in the world.
Dame Tessa Jowell is MP for Dulwich and West Norwood and is leading the cross-party campaign for the global early years. You can sign the petition here.

More from LabourList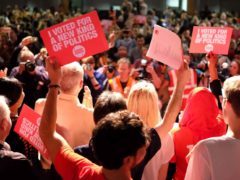 News
Momentum, the grassroots organisation that was born out of Jeremy Corbyn's 2015 leadership campaign, has launched an all-member…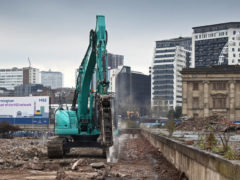 Comment
Doom-mongers and NIMBYs are out in force. Our poor excuse for a Prime Minister, Boris 'piffle' Johnson, has…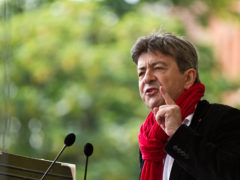 Comment
A recent LabourList article suggested that we in the Labour Party have much to learn from Jean-Luc Mélenchon,…