Every Christmas Eve, my Dad would take us kids to the West End of London. We had traditions that came and went – the windows at Selfridges, Hamley's grotto, carols around the Christmas tree in Trafalgar Square, chips from McDonalds and a bus along Regent Street to see the lights.
One tradition on which we never wavered was to spent 30 minutes at the permanent vigil outside the South African embassy to express our solidarity with the cause of the release of Nelson Mandela and an end to apartheid. Even as a young child I remember knowing how important this was. How special that we could do this because – like the schoolchildren massacred in Soweto could not.
I don't remember a time in my life when Mandela didn't loom large. He has been a hero of mine for as long as I can remember. Many of my childhood memories are caught up in his story and in my family's support for the struggle against apartheid.
From helping my Mum check the oranges we were buying weren't South African during the boycott to sitting on my Dad's shoulders tired at the end of a long march (well, long for a young child). In our own, small, unban middle class way, we tried to ensure that we stood in solidarity with the people of South Africa. That their struggle was our struggle.
Mandela's release in 1990 was a joyous occasion in our house. We celebrated long into the night. But his release was only the start of the second half of his incredible life. The work he did to make South Africa a functioning and integrated "rainbow nation" cannot and should not be overlooked simply as a result of failures of leadership since his time.
If South Africa and the ANC are to return to the inspiration they were to so many of us in the '90s, they should learn the lessons that apartheid taught Mandela – of compassion and patience as much alongside determination and spirit.
Mandela the man is gone. He was an old man, long retired from public life. But Mandela the hero will live on in our hearts forever. The inspiration he gave everyone from President Obama to – well – me, will be just one small part of his great and lasting legacy.
We do not live in a perfect world. These are hard times and the challenges we face seem insurmountable. We will need leaders who can inspire and lead with the kind of humility and sense of strength and purpose that Mandela displayed through his whole life. As the great man said:
"It always seems impossible until its done."
It took a man of extraordinary will to preach forgiveness and a forgetting of the past to ensure the healing of the ugly woulds apartheid had inflicted on the country he loved. One thing is certain, Mandela himself will never be forgotten. Nor should he be.
More from LabourList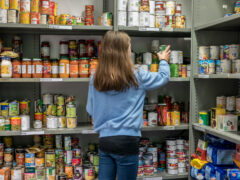 Comment
Next year there will be an election and Labour stands poised to take power. Unlike the late 1990's,…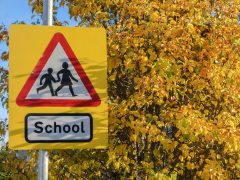 Comment
Unlike 1997, education is not going to be a top tier issue at the next election. That will…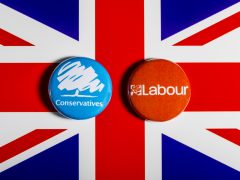 Columnist
If you listen to some commentators, you'd think Labour are now destined to be the largest party in…