How do you even begin to write about the life and legacy of Nelson Mandela? So many words will be written about the man, so many attempts to define what it was that made him great, to set him in his historical context and to talk of the struggle that he embodied.
But any words we might have to describe him are too small – because next to him we are all so small. He was the colossus of 21st century politics, and one of only a handful who will truly transcend time and place to define a century when the history books are written. As President Obama said last night, "He no longer belongs to us, he belongs to the ages".
He was the best of us – but he was neither saint nor god. As he himself put it "I'm not a saint unless you think of a saint as a sinner who keeps on trying". But for most of my generation – who watched him walk to freedom as children, and who have lived most of our lives with Mandela viewed near universally as the very best of us, it's hard to remember that this was an activist, a campaigner, a revolutionary and most importantly – a politician.
Politics mattered to Mandela, not just as a point of interest but in a visceral and powerful way. It was the means to emancipation. It was the way in which the cry of freedom would be heard.
His death and the memories of his life and his struggle make our politics seem so small by contrast. Mandela's passing last night came after some of the papers had published their front pages. Watching them shift from bickering over the Autumn Statement to images of Mandela was a chastening reminder of how petty party politics can be. But it was also a reminder that – despite always wanting politics to be bigger and bolder – there's something to be said for living in a time when the politics are a little smaller. Inequality, racism, sexism and homophobia still exist in Britain today, but neither our politics or society are riven with anything as pernicious and evil as apartheid. Mandela's struggle and politics needed to be so big because the wrongs he faced were so vast.
And yet there is a British political edge to the whole debate. Attempts have been made already to argue that Mandela was somehow not "of the Left", to whitewash away the support he and the ANC were given by Labour and others, and to scrub away the grubby moments in our history and our politics when many on the right opposed him.
Those attempts must be rebuffed, but not today.
Today is a day to remember the memory of one of the boldest, strongest and most important human beings to have graced this earth in any of our lifetimes. But you can't mourn a life like Mandela's, not really. Instead, we should be happy that he lived, how he lived and how long he lived. We should shudder to think what might have happened in South Africa if he hadn't lived, and we think of all the conflicts that could do with a figure of such stature and bravery.
Most of all, we should try to learn a little from his example. To forgive, to learn, to work with your enemy in the hope that you can make them your partner, to know the importance of education, and to fight for freedom. None of us will change the world in the way that Mandela did. Few in history ever achieve such greatness. But we can all change the world for the better in a small way if we learn from his example, and we try.
More from LabourList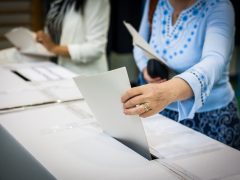 Comment
Labour Party conference looks set to debate and adopt a commitment to introducing proportional representation (PR). This is…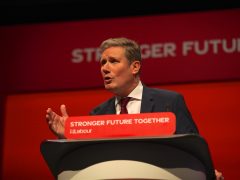 Comment
As Labour leaders always do, Keir Starmer faces two audiences at Labour's conference in Liverpool: the one that's…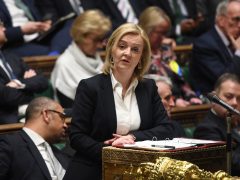 Daily email
The 'mini-Budget' was an unfiltered and shocking act of class war. Kwasi Kwarteng went out yesterday to bat…