Let's start by being clear about something – this was not PMQs, at least not in any meaningful sense. It's been a while since we've had one of these Clegg/Harman head to head contests, so I'd almost forgotten what they were like.
Now I remember – they ain't great. Neither has a great deal of opportunity for practice in the particular bear pit that is PMQs, and I'm afraid today it showed. Harman landed a few good lines ("let us worry about our members – after all plenty of them used to be yours") but was never particularly comfortable or fluent.
Clegg meanwhile, responded to his ring rust by becoming a Tory.
Now I know that like many people in the Labour Party I've revelled in calling the Lib Dems "yellow Tories" before. And it started long before 2010. But this was different – this was unreal. Clegg pulled himself up to his full height, and – in front of benches that were less than full –
a no-foolin' 24 carat solid gold Tory.
The old Lib Dem mantra of "equidistance" has been shot to pieces. Now the Tories were being hugged so close that you worried they might pass out. Even Peter Bone, of all people, felt moved to suggest that his old adversary sounded like a Tory.
If Peter Bone suggests you're acting like a Tory, he means it as a compliment, and you're almost certainly acting like a Tory.
His shorthand response to his every Labour question was thus:
"The problem you've raised is a serious and awful one. But this government is great and everything is your fault."
It had the subtlety of an air raid – and when you added in a splash of truly Tory-sequel union bashing, his metamorphosis into a poor man's Alan B'Stard was complete.
(If anyone ever wondered why Labour will struggle to ever work with Nick Clegg, go on iplayer – the "show" from 12-12.30 today on BBC2 should answer all of your questions…)
The only time his almost comical bluster subsided was when near the end of the session Charles Kennedy rose to speak. We hear so little of him at PMQs so you knew what he had to say was important. It was about Europe. It was seeking to drive a wedge between the two coalition parties.
Clegg stumbled. It was like he'd seen a ghost. And he had – the ghost of what his party used to look like when it was popular…
More from LabourList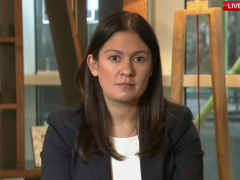 Video
Trevor Phillips on Sunday MPs paid tribute to Conservative MP David Amess, who was killed on Friday. Shadow…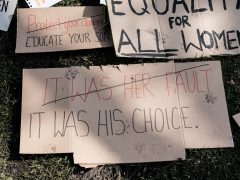 News
Exclusive new polling by Savanta ComRes for LabourList has revealed that UK adults are supportive of the move…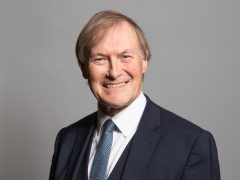 News
Sir David Amess, the 69-year-old Conservative MP for Southend West, has died after being stabbed several times at…