Anyone who says politicians are all the same would be well advised to watch yesterday's opposition day debate on food banks in Parliament.
The Tory Work and Pensions Minister claimed food banks are a sign of success, as if they could ever be an adequate substitute for decent wages and a proper social safety net. And while Labour MPs spoke out about the difficulties families in their constituencies are facing, we had the unedifying sight of Tory MPs jeering and shouting.
The sad fact is that food banks have become a truly shameful symbol of Britain under this Tory-led government. Despite the UK being one of the richest countries in the world we have rapidly rising numbers of British people, many of them in work, are forced to turn to charity to feed themselves and their children.
The reports from the Trussell Trust are truly shocking. Around half of those they are helping through food banks are in work. One in three of those fed by food banks are children. And according to disabled charities, one in ten of those hit by the cruel and unworkable bedroom tax are having to use food banks to get by.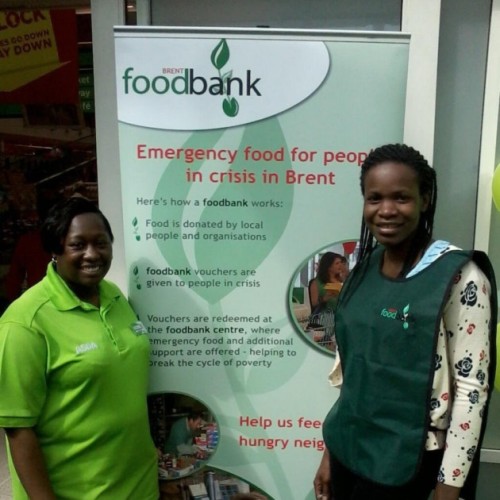 Throughout the debate yesterday we heard heartbreaking accounts from MPs about their constituents who have found themselves being forced to make tragic choices between heating, eating or paying their rent.
I met a young woman in my constituency a fortnight ago with an eighteen month old daughter. She has left her ex-husband to escape domestic violence and was worried sick because the benefits office had cut her off, when her ex-husband falsely claimed to have custody of her child. This meant she had to wait weeks without any support at all, while they failed to rectify the mistake.
Yet the countless cases of genuine hardship in our communities and the figures showing rising numbers of food banks are dismissed by Tory ministers.
On Sky News yesterday, Iain Duncan Smith made the astonishing claim that, 'as the (food banks) grow people attend them'. That's like blaming the number of house fires on the number of fire engines!
Meanwhile his cabinet colleague Michael Gove argues the rise in food banks is because of lack of financial management, completely ignoring the cost-of-living crisis that is making life hard for hard-pressed families.
And Tory Defra ministers are continuing to refuse to publish a report they commissioned at the start of the year into the growth of food banks. What have they got to hide?
We believe no one should be forced to depend on charity to put food on the table for their children. The tremendous work of the Trussell Trust, charities and churches do fantastic work, yet their work is undermined by a government who are doing nothing to tackle the root cause of the rising use of food banks – the cost of living crisis.
Last night's debate showed politicians are not all the same. And sadly what we are seeing in our towns and cities under the Tories is downright Dickensian, a tale of two nations, with tax cuts for the rich, and food banks for the poor.
Over 70 years ago William Beveridge spoke of the five giants that he said a civilised society must overcome: squalor, ignorance, idleness, disease and want. Under this Tory-led government, those giants are rearing their heads again. Once again we need a Labour government to slay them.
Rachel Reeves is Shadow Secretary of State for Work and Pensions
More from LabourList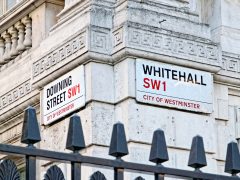 Comment
New governments need to make a splash, to make changes, to make their mark. The first 100 days…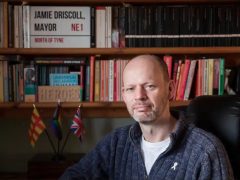 News
The Labour mayor for the North of Tyne region Jamie Driscoll has been blocked by the party from…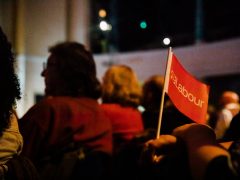 News
Labour Party membership has fallen by almost 170,000 since 2018 and by approximately 19,000 since last summer, despite…