Tomorrow (Thursday) Boris Johnson will have succeeded in his bid to close 10 fire stations, axe 14 fire engines and cut 552 firefighters. This is a hollow victory, these are unnecessary and potentially damaging cuts, and he should be thoroughly ashamed of his actions. Rather than listening to voices from across the political spectrum and across our city he is forging ahead with his reckless plan. Originally 18 fire stations and 32 fire engines were due to be cut. However, campaigning by Labour members, alongside Londoners, City Hall Labour, Labour MPs, councillors and the Fire Brigades Union this number was reduced. However, this is small comfort to the communities whose fire stations are among those to be closed.
The cuts will take effect tomorrow at 9.30am, but we can't and won't let Boris get away with these cuts lightly. So tomorrow the occasion will be marked by demonstrations at a number of fire stations across London at8.30am including Belsize, Bow, Clerkenwell, Downham, Kingsland and Southwark Fire Stations. If you can make it for just 30 minutes come along and thank the firefighters for their commitment to keeping London safe and at the same time let Boris know that we won't forget these are his cuts and that they are totally unnecessary. He forced these through so he could cut his share of the council tax by a penny a day for each household in London. Last year the Mayor was presented with fully costed proposals to maintain the current level of provision, but this was completely ignored.
These cuts aren't just about dry numbers – they will lead to significantly increased response times to incidents across London. In some areas it will now take nearly two minutes longer for a fire engine to arrive on scene, and we know in fires and emergencies every second counts. The recent theatre collapse in Soho demonstrates the importance of maintaining current provision, three of the eight appliances that attended the incident will be cut tomorrow.
In response to his consultation 94% of Londoners said they do not support Boris' plans. Today's cuts are a grim New Year's present, Boris should hang his head in shame. Instead we'll probably see the usual flippancy and arrogance that symbolises his time at City Hall.
We should not view the closures as the end of the fight to protect our emergency services in London. The next phase of the 999SOS campaign will be to chip away at Boris Johnson's image through revealing his failure to stand up for Londoners. We will monitor the impact of the cuts to the fire brigade, the police and his failure to get a good deal for London's NHS and Ambulance Service. And we need your help. Please send in any information you get of the signs of the damage the cuts are doing locally across London to City Hall Labour or the London Labour Party.
In the meantime, please take the time to go to your nearest closing fire station tomorrow to thank our firefighters and mark the closure of some of the fire stations on which our communities rely.
Fiona Twycross AM is the London Assembly Labour Fire Spokesperson
More from LabourList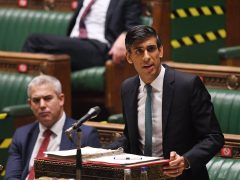 News
Rachel Reeves has declared that the resignation of Lord Agnew, over what the anti-fraud minister described as the…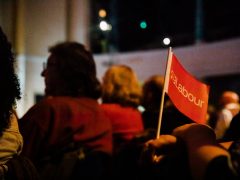 News
Martin Forde QC has sent a letter to members of Labour's ruling body today telling them that his…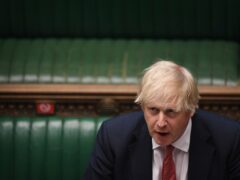 News
Boris Johnson has been warned that his government's planned increase in National Insurance contributions, which is set to…