Labour's pledge to reinstate the 50p tax rate has provoked further arguments that the party is anti-business.  This is despite the fact that the 5p increase in the top rate, from 45p, will affect only a few on high incomes. The pledge, so Labour's detractors argue, is but one part of an anti business agenda which includes intervention in energy markets and size limits on retail banks. Various business people have repeated this view in addition to the usual commentators. How can Labour avoid being branded an anti-business party?
We can be forgiven for being confused. The energy market does not seem to be working properly and we want to fix that. Retail banking remains an oligopoly, stifling innovation and access to finance, and we want to change it. Small businesses are calling for a US-style small business administration, and we will establish one in government, together with a British Investment Bank to help provide finance. Most people believe higher earners should be taxed at a higher rate while the finances are sorted, and we propose to do that too, while ensuring only the highest paid are taxed at 50p in the pound.
These are not, in themselves, anti-business measures. They are part of an ambition to move to a fairer, more effective, market economy. Yet increasingly the view is permeating that Labour, while not aggressively anti-business, at least does not understand the sector and is attracted to counter-productive market intervention. When an opportunity has been missed in a frontbench speech to go out of our way to show we understand the sector, business people have been disappointed. Now, however unfairly, some are beginning to conclude that the omissions might be deliberate. What matters more than individual policies is the perception of the direction of travel the party is taking on the economy and business.
Labour needs to get on the front foot on this. One thing is for sure; simply saying we are pro business is not enough. Carefully constructing a list of policies tailor-made to appeal to specific parts of the business sector, while important, is not sufficient either. We cannot make the mistake of relying on a manifesto consisting of a list of policies we believe will hit the mark in individual areas without sharing a convincing narrative. We are in a battle of narratives at the moment and it is one we need to win.
What are the elements of a successful pro business message in these times? First, a clear sense that a successful business sector is part of our country's future under Labour and more than a source of tax revenue.  And, before we get to the details, our message should include: a firm commitment to pursue sustainable growth while controlling spending and debt; a very large and sustained increase in infrastructure spending; a fair, simple, and stable tax and regulatory system for business; a large and permanent increase in education spending with strict quality control; a pro (effective) European Union policy; and a firm grasp of the challenges ahead, such as climate change, with the resolve to tackle them.
I don't think that's a bad start. Let's start hearing these pledges in speech after speech again and again between now and the election.
Stephen Beer is an investment manager with the Central Finance Board of the Methodist Church and author of The Credibility Deficit – how to rebuild Labour's economic reputation. This article represents his personal opinion
More from LabourList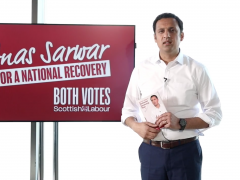 News
Scottish Labour leader Anas Sarwar has warned the 'Progressive Britain' conference today that his party's performance on May…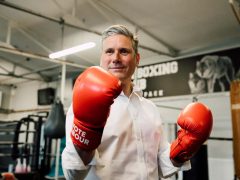 News
Keir Starmer has declared that Labour must "change our party to change Britain" and made the case that…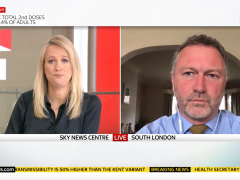 Video
Sophy Ridge on Sunday Shadow Communities and Local Government Secretary Steve Reed backed the easing of Covid restrictions…