On Friday, the Tory-led Government published the three preferred bidders for the East Coast line and dashed hopes that it might be allowed to remain public.
In the same week an interview with Alastair Campbell in the Fabian Review revealed that he thinks renationalising railways should be one of the eye-catching policies Labour explores leading up to the 2015 general election.
As Mark Ferguson on this blog has frequently pointed out, rail nationalisation would be an incredibly popular policy: a recent poll shows it is supported by 70% of the population. So popular indeed that it is hardly political – even the cosmetics firm Lush had Bring Back British Rail as one of its campaigns along with banning animal-testing and supporting sharks.
It should be a no brainer for Labour, but it isn't. Some in the Labour Party are worried that if we go back to rail nationalisation, we will somehow return to the "bad old days" of Clause Four and will be accused of wanting to nationalise everything. The Left of course love it for exactly that reason. Perhaps we are looking too inwardly at our own battles and not thinking enough about the country and what people who are normally not interested in politics might think.
My contention is that they see the railways as rather like the National Health Service, as something that should be in public hands because they are part of what unites us as a country. We invented them after all.
Railways are a One Nation touchstone. They are the glue that holds us together, that binds our industrial past and future with our countryside, celebrated by Philip Larkin in Whitsun Weddings and Edward Thomas in Adlestrop.
The idea that our train services should be run by foreigners or international companies is instinctively alien. It is galling when we see SNCF, France's national rail company, under the guise of Koelis being one of the preferred bidders for the East Coast Line. Or watch the German state-owned Deutsche Bahn take over Arriva and run Chiltern Railways, Crosscountry and Grand Central. And all the while our public sector is considered neither innovative nor customer service orientated enough to be allowed to run any railway unless of course one of the private companies gets into trouble.
The East Coast franchise is being sold despite the fact that it will have made £1 billion for the Treasury by 2015 and according to the rail regulator is the least dependent on public subsidy of any of the private companies.
Railways are interesting too because they are not just a concern of one region. In fact in many ways, they are more important now in the congested South-East than in other areas of the country. We need the votes desperately of the people who've been worst served since privatisation: the commuters who have suffered high rail fares and cramped conditions and to whom Labour should have something really concrete to offer. We innovated for commuters nearer London with the Oyster card – introduced on some trains by a Labour administration – in the teeth of private rail companies' opposition.
But this is not just a consumer question. One Nation is about building a secure country whose assets we share in. We should think about how that applies to railways. And as many franchises are coming up there is a unique opportunity to look about how we might set up a British national railway company with a dynamic rather than merely preservative mission.
We should challenge the assumption that efficiency and innovation are the preserve of private and foreign state-owned companies. To borrow a phrase from Ed Miliband: Britain can do better than that.
More from LabourList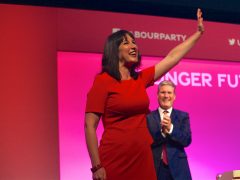 Comment
The Conservative leadership contest has shown the Tories' traditionally reckless and dishonest approach to the public finances. It…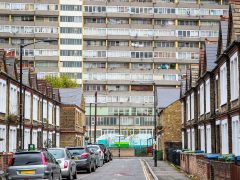 Comment
Whilst there has been much talk about the 'cost-of-living crisis' one of its key components, rent, has yet…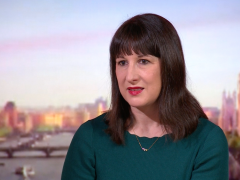 News
Rachel Reeves has warned that "people are worried sick about how they'll pay their bills and do their…