Labour's special conference is only six weeks away – but reports this morning suggest that negotiations have broken down. GMB General Secretary Paul Kenny (who is also chair of the Labour/Unions organisation TULO) is quoted by the PA as saying:
"There were discussions taking place, which have broken down."
A meeting of TULO earlier this week at which the Collins proposals for party reform were discussed saw tempers flaring over the plans. Party officials close to the process have denied that negotiations have broken down, but there does seem to be a fundamental disagreement between different sides over how Labour should elect future leaders.
In response to Kenny's claim that negotiations have broken down, a Labour spokesperson told me this morning:
"Ed has made clear he wants radical reform. Ray Collins has yet to publish his report and you get this sort of speculation emerging in public when negotiations are taking place in private.
Ed has always been clear that the scale of his reforms mean that there are likely to be consequences for other rules and structures in the Labour Party. He is proposing that we change the way we elect our leaders. And discussions on party reform are ongoing." (emphasis mine)
This is the first clear admission from the party that the electoral college used to elect Labour leaders is on the agenda for party reform and these negotiations. Previously party sources have sought to distance themselves from any claims that anything other than party membership was under discussion. Now it's clear that the leadership election model is a major point of contention.
What's concerning though is that the various sides don't really have six weeks to achieve a robust a workable deal on party reform. In fact, they only have a little over two weeks before the real deadline – Labour's NEC meeting on February 4th.
The point of disagreement between Kenny and Miliband seems to revolve around the use of OMOV (One Member One Vote) in leadership elections, and in particular the role of MPs in such a vote. But it seems fairly clear to me that you can't claim to have OMOV in an election if MPs have a disproportionate amount of power in the process. As I wrote last July:
"the only sensible way to proceed and create the "movement" party that Ed Miliband says he wants is to have One Member One Vote for the leadership contest. That means every union affiliate opt-in member, ordinary party member, councillor, CLP Chair and MP would have one vote. Their votes would all count equally. It would be incredibly simple to see who had won (clue – the person with the most votes), and we can stop faffing around with "registered supporters" and other assorted boondoggles that don't help build a better party, fund an election campaign or help create a movement.
If the electoral college goes, the only reasonable option is OMOV. The alternative – a power grab by the PLP – would sadly make our party more narrow, more factional, more sectional and more elitist. Which is the exact opposite to what the Labour leader professed to want earlier this week, and should be the last thing anyone wants – even our MPs."
What seems like an eminently sensible solution is for MPs to have the power to nominate candidates for leader and whittle them down to the 3/4 most viable candidates. No-one can expect to succeed as party leader without showing some level of support amongst the PLP. But that shouldn't mean the PLP also get a third or more of the vote in the subsequent ballot. In the Tory Party after MPs have shortened the field to the strongest candidates an OMOV vote is held amongst party members. It seems only sensible to replicate that in the Labour Party.
Yet amongst all of this talk of leadership elections and OMOV, there is one significant group who are being left out in the cold – the members. To discuss a "One Member One Vote" system without consulting members widely about it seems grotesque. It's imperative that Kenny, Miliband, Collins and others can come to an agreed position on all of this. But it's galling that members – the people who make the party tick – aren't being adequately consulted as negotiations reach the final phase.
More from LabourList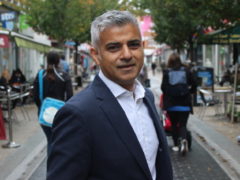 Comment
Below is the speech delivered by Sadiq Khan at the state of London debate. Thank you, James. It's…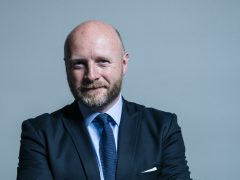 Comment
It is now time to bring Labour's security message into focus. As Keir Starmer signalled at the weekend,…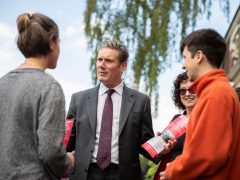 News
Keir Starmer has said Labour has "put to one side" the 2019 general election manifesto and declared that…