From the outset, I should make it clear that I support welfare reform.
The current system does not command public confidence and politicians cannot ignore this. Defending the status quo is not the way to ensure that people in need can fall back on a strong welfare system, which after all is the hallmark of a civilised society.
The debate has long moved beyond the argument of whether we should or shouldn't reform the current system and the challenge we should all be looking at is how we reform welfare. It does no one any good for the level of debate to remain at a depressingly low standard led by Tory cheerleading about cutting benefits. This masks a cruel reality; that these reforms are being carried out in a reckless, insensitive and incompetent way.
I'm seeing more and more examples of crass attempts to bulldoze through change that are hitting the wrong people and failing spectacularly, causing enormous damage in the process. But last week, as I stood at the hospital bed of a woman my age who was in a coma, I saw the worst example yet.
Sheila Holt's story is one of the most distressing I've ever heard. It shows everything that's wrong about Iain Duncan Smith's approach to reform. Sheila is 47 and has a severe psychiatric condition. She has not worked since 1984 and is clearly unable to work. Because of cuts, I suspect, Sheila was relatively recently persuaded to sign off her psychiatric treatment and soon afterwards was pushed by the Department of Work and Pensions on to the back-to-work scheme.
Her family advocated for her, explaining that she'd suffered extreme trauma in early life and had a severe psychiatric condition. They made those points strongly, but to no avail. Sheila had to start attending back-to-work classes in another town. She struggled with meeting other people. Most importantly, no mental health support or service was offered to her. The safety net was not there for her.
Understandably, she began to panic and her condition worsened. She started to become agitated and her medication could not keep up with her condition.
On December 6th she was admitted to Birch Hill hospital under section 3 of the Mental Health Act 1983. A few days later, she suffered a heart attack and is now in a coma. Doctors are uncertain as to whether she will ever regain consciousness and for over a month now her family has kept a bedside vigil praying for a miracle.
I joined the family last Friday and sat with them, watching her father stroking Sheila's face and clasping her hand. The heartbreak and sadness was etched all over his face for everyone on the ward to see.
This tragedy has been compounded by the continuing crassness of the Department of Work and Pensions. Despite her family having informed them that Sheila is now in a coma she is still getting demands sent to her. Only last week, the DWP agency ATOS sent Sheila a lengthy questionnaire, instructing her to fill it in "as soon as you can" so they can assess how she is affected by her illness.
The family is naturally very upset and it only adds insult to injury. If ever there was an example of how not to carry out reform this is it.
But, sadly, I don't believe Sheila is an isolated example. As long as Iain Duncan Smith grits his teeth and sets his face against anyone questioning his wisdom, clumsy and reckless reforms like these will ride roughshod over vulnerable people and ruin lives.
I accept reform is not easy. But there has to be a smarter and more compassionate way of differentiating between those that cannot work and those that do not want to work. "The most dangerous moment for a bad government is when it begins to reform," said Alexis de Tocqueville. How right he was.
Simon Danczuk is the Labour MP for Rochdale
More from LabourList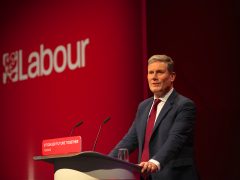 Daily email
Boris Johnson has finally agreed to go. Following an unprecedented number of resignations over the past few days, a…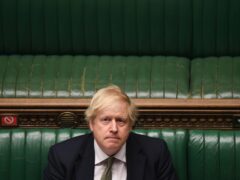 News
Boris Johnson has agreed to stand down as Prime Minister following an unprecedented number of ministerial resignations from…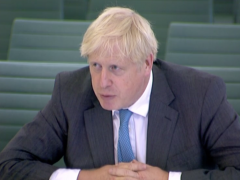 News
Labour MPs have grilled Boris Johnson during his appearance in front of the liaison committee of select committee…