First things first; the latest figures showing unemployment continuing to fall are clearly welcome news. However, there remain many reasons why the government's sweeping optimism is misplaced.
To start with, it is well-established that the headline figures mask serious and ongoing problems around under-employment. And a series of less publicised recent announcements provide a stark reminder of where the main benefits of any growth in the economy are going. The up-turn in employment prospects in London and the south east has not been replicated across the whole country, with the north and south west still suffering disproportionately.
The contrasts between shareholders and those delivering our public services are greater still. The former are told to prepare themselves for a record payout this year, with more than £100bn expected in dividend payments, up by more than a quarter on last year.
While staff working in the public sector have seen their take-home pay slashed by £3,700, as the government's squeeze on pay shows no sign of abating. If the more comprehensive Retail Price Index is used to calculate the rise in the cost of living, then the situation is bleaker still. This pattern of rising prices cutting the value of pay packets across the country has been going on every month since the government took office.
The government's sleight of hand in claiming to have boosted take-home pay has been debunked by the IFS, who point out that wages grew "quite a lot less quickly than inflation in the most recent months". As a result, figures highlighted by the StepChange charity for Debt Awareness Week revealed that 15 million people in Britain are showing some signs of "problem debt", shockingly that is nearly a third of the population.
In the real world this means juggling or falling behind on essential household bills. It means borrowing to make it through to pay day or to pay off existing debts. It means making only minimum repayments on debts and getting hit by late payments or overdraft charges
For the first time, the majority of those in poverty are actually in work, and the worrying pattern of debt is mirrored by the results of UNISON's own member survey, which showed that two-thirds cut back their spending over the festive period and that low-paid public service staff will still be paying off Christmas debt as late as November. The survey is part of UNISON's Worth It campaign, which was launched in Parliament last month.
MPs heard from real people about the pain that the squeeze on pay has caused for them and their families as the cost of living crisis escalates. The campaign will place the pay and living standards of public service workers front and centre and the union is now running a 24-hour debt line to help members through. Those that deliver our essential services in schools, hospitals and town halls should not be in this position.
Politicians need to reassure them that they are worth more than this.
Karen Jennings is UNISON's assistant general secretary for bargaining, negotiating and equalities
More from LabourList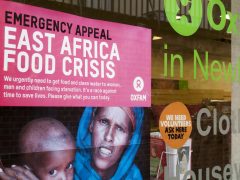 Comment
Someone in East Africa dies of hunger every 48 seconds. This is the result of the imperfect storm…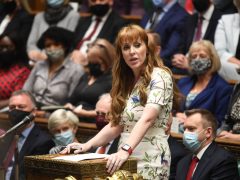 News
Angela Rayner has accused Boris Johnson of "watering down the rules to save his own skin" after the…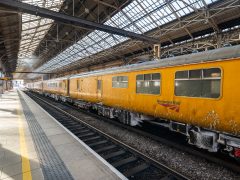 Comment
Network Rail, the company that owns and maintains Britain's railway infrastructure, has recently announced plans to cut over…