1)     Amy Lame's hen night…
2)     Chris Smith comes out
3)     Michael Cashman takes equality to the living room
4)     Britain's "gay mafia"
5)     Alan Turing apology
6)     Decriminalisation
7)     Civil partnerships
8)     Gay adoption and fertility rights
9)     Taking on the Tories
10)  LGBT candidates
The scene is Downing Street, spring 2009. Staff are loitering on the stairways pretending to be going places in the hope of bumping in to one of the celebrities making their way up to the reception rooms and Gordon Brown is in his den getting visibly more and more horrified as we discuss what Californian legislators are planning to do to the marriages of thousands of couples who are very much in love. The event is set to go swimmingly until I go to check on the queue and realise one of our doorkeepers is very efficiently directing people toward the coat-racks and then informing them that round the corner they'll find "the badges for the homosexuals".
"Um, you're doing a wonderful job here, but I, er, wonder if you might perhaps encourage the folks from Erasure to think of the lovely LGBT History Month brooches more as a gift than a badge of gayness, as such?". In the end, Gordon spoke beautifully and even The Daily Mail managed to be nice about us hosting what turned out to be Amy Lamé's hen do.
It hasn't always been this easy. If you think a sentence can't change the world, try this one:
"Good afternoon, I'm Chris Smith, I'm the Labour MP for Islington South and Finsbury and I'm gay".
Or consider what it must have been like for Michael Cashman, now a Labour MEP, to have questions asked in parliament about whether he should be allowed in a BBC drama in a time of AIDS.
You might think those sort of things died a death in the 80's. Alas no – the diversity of New Labour's first government prompted The Sun to ponder whether Britain was being "run by a gay mafia" and even in 2010 the paper was consumed by the question of whether gay people should be "allowed" to be in the cabinet.
Just as well they found their way in to security jobs – had they not, as Gordon noted in his apology to Alan Turing, the whole tide of WW2 might have been different. The homophobic laws under which Turing was convicted have now, of course, all been swept away, thanks to the leadership shown by Roy Jenkins in decriminalisation in 1967 and New Labour's roll call of achievements between 1997 and 2010.
Now that all those legislative changes have been secured, it is hard to remember a time before them, so if you only do one thing to mark LGBT History month this year, please take 3 minutes to watch Two Lesbians Raised a Baby and This What they Got to understand why access to adoption and fertility treatment are such towering achievements in the history of gay rights. Likewise, if you want to know why Labour fought so hard for civil partnerships, this video, from GetUp in Australia, is a good reminder of what is at stake.
The battle, of course, is not over, with Stonewall still reporting horrifying amounts of homophobic bullying in workplaces and in schools. And although David Cameron has now thankfully renounced his own history on gay rights, we still face members of the cabinet who think gay people "clearly cannot provide a warm and safe environment in which to raise children".
That is why LGBT Labour are working so hard to ensure we have a more rainbow parliament this time round. Of those currently selected for Labour's 106 target seats, 9 are out and LGBT – a record crop to join our sitting LGBT MPs. If you'd like to help, please donate here. And if you'd like to show your support for LGBT History month, you can get your very own badge for homosexuals and friends right here.
Kirsty McNeill is a former Downing Street adviser and a strategy consultant for campaigning organisations. She tweets @kirstyjmcneill.
Please join LGBT Labour this LGBT History month. Straight allies are very welcome to join as supportive members, full membership is open to all members of the Labour Party who are LGBT.
More from LabourList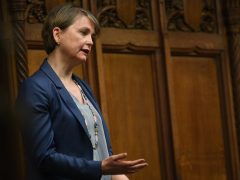 News
Yvette Cooper has become Shadow Home Secretary, Wes Streeting is the new Shadow Health Secretary and Jonathan Reynolds…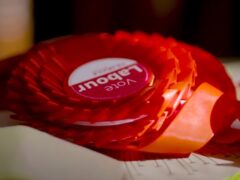 Comment
Membership of the Labour Party matters. At its best, it brings activists identity, community, fulfilment and friendship. But…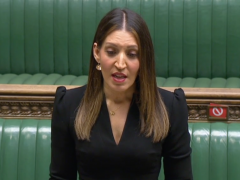 News
The spread of the Omicron variant in the UK is a "reminder that no one is safe until…