Last week I wrote 10 things you need to know about party reform, but events are moving relatively fast at the moment, and with Labour's NEC meeting again today, there are now five more things you need to know about where we are with the reform process.
The expectation is that the proposals – with some further amendments – will pass through the NEC today on their way to a vote at Special Conference on March 1st, but before the meeting starts at noon today, here's where we are:
1. Selections: As I alluded on Friday evening, the detail around spending limits for selections needs to be tightened up, as do the donation limits with regard to "third parties" that are recommended by the Collins Review. The current suggestion (which the report presented to the NEC makes clear is a starting position) is that candidates may not spend more than £3 per voter, and may not receive more than £50 per donation from a "third party". But how do we define a third party? Is an affiliate a third party? The language being used is a bit sloppy, and will need work today if there's to be agreement rather than acrimony.
2. MPs nomination share DOWN to 15%: So last time round, a candidate needed 12.5% of MPs to nominate them to get on the ballot paper. Over the past week it's been briefed that the % next time could be 25%, then 20% – now it's 15%. It seems that the drive to lower the threshold wasn't from party members or unions unhappy about the amount of control this gave the PLP, but from the PLP themselves. Many MPs, it seems, were worried that too high a threshold would mean that there wouldn't be a real contest. They've lost their "golden vote" in the leadership contest and now they've agreed to a modest increase in their powers of shortlisting a future leader. Assuming these reforms pass, that's a big transfer of power from Westminster to members. Good.
3. The Falkirk report has leaked (at last): There was a time – not too long ago – that a leaked version of the party's internal and mysterious Falkirk report would have felt like a huge deal and might have dominated the news for days. And yet when it broke last night, it was to barely a murmur. At the time of the initial Falkirk row I called for the report to be released – and if it had been then it's impossible to know where we'd be now. Yet looking at it in January 2014, it seems somewhat redundant as much of the information in there has now been withdrawn, or is out of date, or is in the public domain, or is strongly contested. If a week is a long time in politics then the time between it being written and being leaked seems an absolute age.
It's a shame that the party wasn't willing to proactively release a redacted version of the report sooner, and it's hard not to feel like it's been leaked today in an attempt to scupper the Collins Review as it heads to the NEC. But it's certainly too late for that now. The fallout from the Falkirk leak will be that anyone with an axe to grind will probably find something in there that proves or disproves their worldview. Perhaps in future though, it would pay to be more circumspect about "secret" findings in a report that was much discussed, but until now had been seen by few. I'm certainly not sure that this report, even if it were entirely accurate, met the hype that surrounded it.
4. 66% of LabourList readers back Miliband's reforms: The good news for Miliband is how his reforms have been received over the past four days – with relative warmth. Whilst what is being proposed is not without imperfections, a broad consensus has been reached which means that most members and most affiliates look likely to back Ed's reforms at the Special Conference. That's reflected in the results of our weekly survey*, which suggested that two third of LabourList readers were supportive of Miliband's plans. That's not to suggest that there's not real concern within the party though – 23% thought that the reforms were a bad idea – but on the whole, there's support for what has come out of this often obtuse process, which means…
5. This will pass – it's just a question of how well: I'd be astonished – beyond astonished – if the Collins Review didn't pass through the NEC (with some minor amendments) and then through the Special Conference on March 1st. As I rule I try not to pre-empt party democracy, after all it's for elected representatives on the NEC and delegates at the Special Conference to decide whether or not the reforms merit their support, but considering the relatively positive response the reforms have received (see point 4), I'm not expecting any form of fireworks on March 1st. Ed Miliband will, I imagine, be expecting a painless – even positive – trip to the Excel centre too.
* 775 people voted in our weekly survey between Saturday Feb 1st and Monday Feb 3rd. Thanks to everyone who voted. The remainder of the results will be released later today.
More from LabourList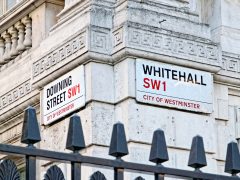 Comment
New governments need to make a splash, to make changes, to make their mark. The first 100 days…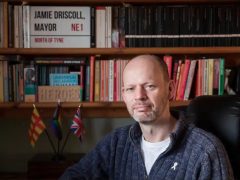 News
The Labour mayor for the North of Tyne region Jamie Driscoll has been blocked by the party from…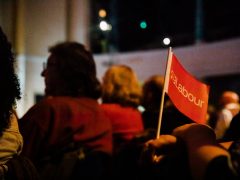 News
Labour Party membership has fallen by almost 170,000 since 2018 and by approximately 19,000 since last summer, despite…