Some within the Labour Party were slightly perturbed recently when Ed Balls appeared to be encouraging a warmer relationship with the Lib Dems. But in an interview with Progress, released this afternoon, it appears that Balls is a "crusher" not an "accommodator". Here's what Balls had to say about Clegg and his party:
"I think that what was described by some as a "rapprochement" was my one and only conversation with Nick Clegg in the last 18 months. And it was brief, unexpected, unplanned, spontaneous, and unorthodox. He made some remarks over Christmas about personalities. I'm not going to get involved in playing personality politics, I have no personal animosity to Nick Clegg."
"I look at what the Liberal Democrats have done the last two or three years – these guys have not restrained the Conservatives; they have in many ways amplified and encouraged the Conservatives in things that they've done."
"None of us want to be in coalition with the Liberal Democrats, partly because it's hard to know what's more unpopular at the moment – the Liberal Democrats or the idea of a coalition government."
"I'm afraid that the relish with which some of their spokespeople talk about some of the difficult decisions they've had to introduce, the relish with which they talk about the bedroom tax – I'm not going to let them off the hook. It's one thing to break your promises in a manifesto to get into power, it's another to do that on the backs of the poor and the most disadvantaged. That's what they did and I don't think people are going to forget that."
Like comments criticising the Lib Dems over the past 24 hours from Ed Miliband, Douglas Alexander and Jon Ashworth – that seems pretty clear.
The Balls interview also threw up some interesting comments from the Shadow Chancellor on how he sees his role, what Labour got right and wrong in government and the party's future business policy:
On possibly being unpopular within the party:
"If I don't do some things which end up bringing some criticism then I'm not doing my job. That's just the way it is"
On where Labour went wrong in government (and what we got right):
"We should have been tougher on challenging the financial services community and the regulation of financial services. Grown-up politics is about admitting when you got things wrong. The mistake we made in that period was not about failing to get the national debt down because we did. It wasn't failing to control public spending because we were very tough."
On Labour's positive approach to business:
"For Labour to sort of lurch to a retro period of anti-business policy would take us back very many decades and Ed Miliband and I are absolutely clear, with Chuka Umunna, that we're not going to do that. The issue of whether Labour was a party of the market economy was resolved, and we resolved it in the new Clause IV."
More from LabourList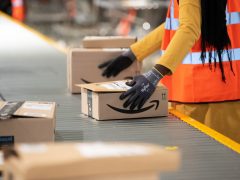 Comment
Our brilliant NHS and GP staff, scientists, lab technicians, nurses and volunteers are giving the whole country some…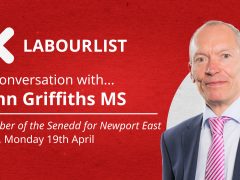 Video
Join us at 5pm on Monday, April 19th, for our latest 'In conversation with…' online event with LabourList…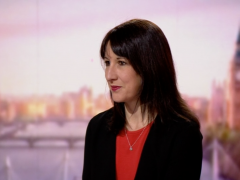 Video
Andrew Marr Show Rachel Reeves, the Shadow Chancellor of the Duchy of Lancaster who leads on Tory cronyism…