Well that went well didn't it Nick? You tried to reach out to Labour and you've been publicly rebuffed by the Labour leader and Labour's election chief, told to get lost by the Shadow Cabinet office, your ludicrous plan to have no policies of note has been splashed on the front page of The Times(£) and The Sun(£) report that Labour HQ will be targeting your seat in 2015.
I think the message that Labour is sending you, Nick, is a fairly firm "No thanks" – and that's before we even get round to the fact that a Lib/Lab coalition is highly unlikely.
But what's telling about Labour's reaction to Clegg's overtures is what it shows us about the internal dynamics of the Labour Party. When Clegg has previously shown Labour a bit of ankle, the reaction from many within the party hierarchy has been to ignore the Deputy PM or make gooey eyes back at him. This time the response has been a strong, swift and unequivocal no.
That means the internal battle within the Labour Party between those who think the Lib Dems should be accommodated and those who think they should be crushed has been won by the crushers. And the decisive response of Miliband, Douglas Alexander and Jonathan Ashworth suggests that several key components of Labour's campaign machine (leader's office, strategy and attack) are all united in seeking to crush the Lib Dems.
That's a sensible position to take. Holding down the Lib Dem vote and ensuring that as much of it as possible transfers to Labour is absolutely key in delivering a majority winning vote for Labour in 2015. Lib Dem switchers – those who thought they were voting to stop the Tories but ended up enabling a Tory government – form the bulk of Labour's increase in vote since 2010. A strategy which sees Labour hug Clegg might be all the notice some of these voters need to begin toying with the idea of voting yellow again come 2015. Nor is targeting Lib Dem votes defeatist – on the contrary, in 86 of the 87 target seats Labour seek to win from the Tories the Lib Dem vote share last time was larger than the Tory majority. Squeezing Lib Dem votes wins Tory seats.
The reaction from the party over the past 24 hours suggests that such a strategy is now in the ascendency in Brewer's Green, and that Douglas Alexander and others are fully signed up to it. That's a victory for Harriet Harman and others who have been making such arguments in public in recent weeks. But it's also a victory for common sense. Labour's easiest route to Downing Street involves crushing the Lib Dems, not working with them.
That's now a core part of the General Election campaign plan, not just the rhetoric. Policy, organisation and messaging will need to be calibrated accordingly.
More from LabourList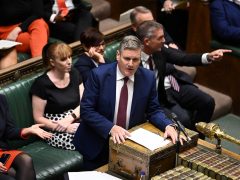 Comment
Keir Starmer had plenty of ammunition heading into today's Prime Minister's Questions, and the Labour leader made a…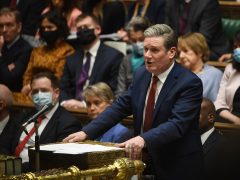 Daily email
Last night, MPs passed Labour's motion demanding that the government release documents relating to the contracts awarded to PPE Medpro…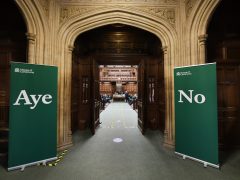 News
MPs have passed a 'humble address' motion tabled by the Labour Party calling on the government to release documents…