Politicians must have bruised feet these days – because every week someone is playing "footsie" with someone else under the table. It happens with such alarming and vigorous regularity that steel toe-caps might become require wearing for frontbenchers.
Today it's Nick Clegg's turn to play footsie. It usually is of course. As the piggy in the middle of Britain's political system, Clegg is one of few in Westminster who genuinely pray for the messy confusion of a hung parliament and the anti-democratic stitch-ups that constitute a governing agenda thereafter. So whilst in public the Clegger is making overtures towards Labour today, you don't need to be a mind-reader to know that Nick will be scuttling around the corridors of power assuring his Tory masters that he only has eyes for them.
That's presumably why Ed Miliband – speaking from the Daybreak sofa this morning – gave Clegg fairly short-shrift.
But there's another reason that Labour figures should ignore the appeals from the Lib Dems that will wax and wane over the next year. Not because it repels so many Labour supporters who voted Lib Dem in 2010 and have severe and irreparable buyers remorse (although that's true too). And not because the sight of Lib Dem ministers hanging on in government after shedding half of their vote would be repellant to the public (although it would be).
No, Lib Dem overtures and talk of government should be ignored for a more simple reason. Basic maths.
A coalition between Labour and the Lib Dems is incredibly unlikely to come to pass, both electorally and politically.
Let us consider the realities of our electoral system.
If Labour has a poll lead – Labour will have a majority and no need for a Lib Dem crutch.
If Labour and the Tories are tied on voteshare – As one strategist said to me a few months ago "we still win". It'd be an ugly win, sure, but there's be a commons majority and no need for the Lib Dems.
If the Tories win the popular vote but don't get a majority – The only way in which a Labour/Lib Dem coalition can come to pass is if Labour is the largest party but doesn't have a majority (or has such a small majority that governing is impossible). The only way that can happen is if Labour gets less of the popular vote than the Tories. As explained above – a draw or a win for Labour delivers a majority. It's frankly unfeasible – and would require a change of heart quite spectacular even by Lib Dem standards – that the party who believe in Proportional Representation would back Labour if we'd come second in the election. And from Labour's point of view it'd be toxic too – a "coalition of the losers" ruling the roost after a Westminster stitch up.
So let Clegg continue to play his games and imagine a scenario in which he might try to bully Miliband and Balls over cuts. It's pure fantasy on his behalf. A Lab/Lib coalition is incredibly unlikely, and a one in which Nick Clegg plays a key role is more unlikely still. Yet each Labour figure who appears to give countenance to Clegg's overtures makes the party seem less serious about winning a majority. That's a trap that must be avoided, especially during the election campaign, when the public actually start listening to what politicians have to say…
More from LabourList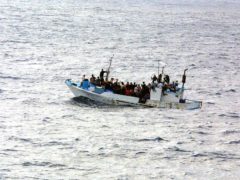 News
Civil service union leader Mark Serwotka has said union members are "sick of clearing up the mess" caused…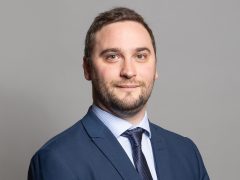 News
Former Conservative MP Christian Wakeford, who defected from the Tory Party earlier this year, has joined Labour's frontbench…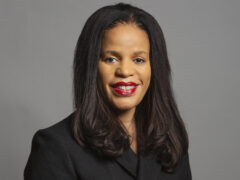 News
Former Labour MP Claudia Webbe has lost her appeal against her conviction after being found guilty last year…