Today the National Executive Committee meets to consider Ed Miliband's big proposed changes to the Labour Party and open up our politics.
I know all NEC members whether from the CLPs, Local Government, BAME section, youth section, PLP and trade union section will fully scrutinise the Collins' Report and discuss what they mean for our party.
Quite rightly NEC members will want to completely understand the implications. The key test for me will be whether these reforms help or hinder our ability to win the next general election.
In my own Leicester South constituency, the Labour Party has strong links with a wide variety of community groups. For example we're working with residents' groups to support local community facilities and shops. And in one of the most deprived areas of Leicester, trade unionists such as local print workers and bus drivers from Unite have helped us establish a new food bank for our city.
What's more, in Leicester we campaign alongside local trade unions on issues that make a difference to working people's lives such as against the disgrace that is the bedroom tax or the horrors of zero hour contracts which have too often become a feature of working life in today's Britain.
That's why I'm proud of our union links and pleased the Collins' Review proposals maintain a collective voice in our Party's structures.
But I also know the old way of doing politics is withering away. It's not good enough for today's politicians to ignore their constituents while relying on them to turn out on polling day. Nor is it good enough to simply put out an election leaflet and consider the job done. Quite rightly people expect a greater degree of engagement from their politicians these days. They want to see their politicians on the doorsteps or at community events taking an interest in and fighting for the issues that concern them. And politicians need to do something very simple – listen to what people are telling them.
These Ed Miliband reforms will allow Labour campaigners in every seat to become even more in touch with the hopes and concerns of local people. A new category of party membership will mean that for the first time ever in our history, ordinary working people – care workers, health workers, postmen and women, factory workers, nursery workers, teaching assistants, bin men, dinner ladies, local government workers – who might not ordinarily sign up for full individual membership of the Labour Party will now be able to register as affiliated supporters of the Labour Party. In Leicester South they will become fully involved in our local campaigns directly.
What a contrast to David Cameron's Tory Party where local membership is shrivelling – just 30 in some marginal held Tory seats like Sherwood – and local Tory Talibans are allowed to get away with deselecting a much respected women MP.
Of course the Tories want to break the links between the unions and Labour. It's the same old dogma from David Cameron and co. But every time Mr Cameron stands up in the House of Commons and criticises trade unions he's sending a message to thousands of workers in seats like Stevenage, Thurrock, Croydon Central and Harlow that the Tories don't want their votes.
So while Tory membership diminishes, our changes will ensure our Party becomes more deeply rooted in the communities we serve in a way in which our political opponents could only ever dream of. That's why the proposals were greeted so enthusiastically at our PLP meeting last night. And now that we are finally moving, after so many years, to real one member one vote, its right we debated at last night's PLP the appropriate nomination threshold for leadership candidates and 15% seems to me a sensible level.
Overall the package of reforms is exciting, radical and will truly engage people at a local level. While Tory Party membership hemorrhages Labour will be building broad support in every community. By supporting these changes, Labour is genuinely opening up its politics and that's why at the National Executive Committee later today I'll be voting yes to them.
Jon Ashworth MP is a member of the NEC and a Shadow Cabinet Office Minister
More from LabourList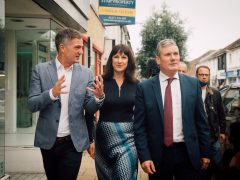 News
Keir Starmer has called on the public to support small businesses by shopping locally and stressed the importance…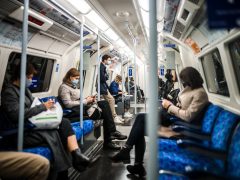 Comment
He may have once been the mayor of London, he even represents a London constituency, but Boris Johnson…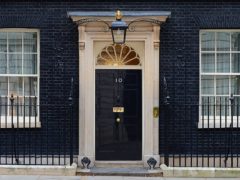 News
Labour MP Barry Gardiner has written to the Metropolitan Police commissioner urging her to investigate reports that Christmas…