Labour's victory in Wythenshawe and Sale East was resounding.
Our activists deserve huge praise and thanks for their hard work. We were each spurred by the memory of Paul and a desire to honour his legacy, not only through victory but a commitment to continuing the passionate support for the local area which he embodied.
I know Mike Kane will do a fantastic job as the local MP, repaying the trust people placed in Labour to represent their interests.
Labour now has the largest majority in the history of the seat. The Tories' share is lower than 1992, 2001, 2005 and 2010. The combined Tory and Ukip share is barely different than it was in 2010.
Our victory came, in my view, for two reasons: the strength and depth of our organisation and the powerful resonance of our message.
We went in to this contest knowing that Labour's majority was substantial but also substantive. It had been built over years of face-to-face campaigning, assembled through personal relationships and cemented with a trust borne from year-round activity.
But we also know that seats are only 'safe' for as long as you work for them. Each day our dedicated team went out on to the doorstep, backed by visits from more than 100 MPs and each member of the Shadow Cabinet. Our work to mobilise all elements of our party to connect with people in every part of the constituency is a blueprint for future victories.
Compare this to the Conservatives, whose limited campaign is further evidence of the hollowing out of the party under David Cameron's leadership, now seemingly unable to campaign in urban seats.
The Lib Dems lost their deposit despite asking for a recount – a symbol of their desperation in what was the biggest post-war swing against the Lib Dems in a by-election. Their virtual non-existence in Wythenshawe underlined how their broken bonds of trust, having signed up wholesale to the Tories' failed economic plan, leaves them adrift up North.
As for Nigel Farage, he turned up three weeks ago with a cobbled-together manifesto heading a party previously unseen in that part of Manchester. Only on realising the scale of the trust deficit he faced did he desperately decry our get-out-the-vote efforts as 'dirty'.
But UKIP's disconnect was as much about their message as it was and absence of relationships or activists.
UKIP flyers may boast, "We're the Party of the working class", and their manifesto may have contained localised pledges such as moving the Department of Culture Media and Sport to Manchester (building on Labour's successes in moving larger parts of the public sector north), but let's look at the truth.
UKIP's idea of fairness is a flat rate of income tax so millionaires pay the same rate as working families. Public service reform means more 'radical' cuts and the complete privatisation of "key NHS services", including GP surgeries, A&Es and cancer wards and allowing GPs to charge you for an appointment. Nigel Farage claims to want to tackle worklessness but pledges to end the requirement for people on benefits to look for work. Their business policy is to abolish workers' rights.
As demonstrated by this result, this may take votes off the Tories, but not Labour.
Throughout this by-election it was only Labour which focused on working people's real concerns.
After the nearby Trafford General A&E closed last November Labour has been demanding a fair deal for Wythenshawe A&E, as we know this government can't be trusted on the NHS. We have been campaigning for a fair deal in local government funding, after deep cuts have disproportionately hit northern cities. And we have been highlighting Labour's plans for a fair deal on the cost of living, including a freeze in energy bills, scrapping the bedroom tax and extending free childcare.
At no point did we move away from our central proposal that One Nation Labour will enable Britain to earn and grow our way to higher living standards to all. Neither the Tories, Lib Dems nor UKIP have the answers to Britain's cost-of-living crisis. This was a contest won on Labour's territory, which is how Britain wins a race to the top.
Across the country, there is a disaffection with politics and all parties must work harder than ever before for the votes of those questioning what's in it for them. UKIP are hoping to be seen as the natural home for the apathetic, but last night we saw that a personality without a movement is not a campaign and an agenda to the right of the Tories is not an answer for working people.
There is no complacency in Labour ranks, but we have shown how we can win if we build and mobilise a movement rooted in local communities and demonstrate how a changed Labour Party will tackle the nation's uppermost challenge in the cost-of-living crisis. As Mike Kane said in the early hours of this morning, "Almost 200 years ago Benjamin Disraeli stood on a spot across the road from here and spoke of One Nation – and he said 'What Manchester does today, the world does tomorrow'. Well, Manchester has rejected David Cameron today…and the rest of Britain will tomorrow."
Toby Perkins is the Labour MP for Chesterfield
More from LabourList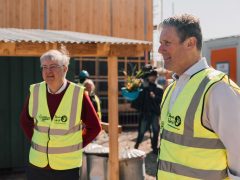 News
Mark Drakeford, the Labour leader in Wales and First Minister of Wales, has called for internal party reforms…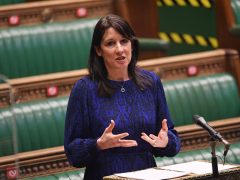 Comment
Rachel Reeves put some more flesh on the bones of Labour's economic policies today. While we await Boris…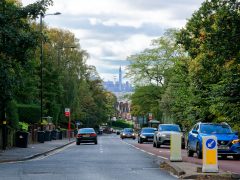 News
Labour has set out its selection timetable for choosing a new parliamentary candidate in Birmingham Erdington ahead of…