France's president Francois Hollande was in Britain at the end of this week and it was noticeable how the Labour Party was not hailing his success in France, a country where unemployment has risen and the deficit gone up despite high levels of taxation.
Hamstrung by the Euro and bogged down in personal scandal, Hollande is not a socialist example anyone would want to follow at the moment.
The Tories and the Daily Mail have tried to attack Ed Miliband  by saying he is a slavish admirer of the French president. The attack hasn't worked because Miliband was astute enough when Hollande was elected in 2012 to show pleasure at the installation of a socialist leader in a neighbouring country, but not to tie himself down to praising any of his fiscal policies.
On the face of it, it is difficult for Labour that there are few countries similar to Britain with centre-left governments.
Even the US which was so crucial to the development of the 1997 Blair government no longer offers a model: President Obama finds himself caught in congressional deadlock and unable to act, while his mission to create the new healthcare system looks pretty irrelevant to us as we struggle for the future of the NHS. The only British import from the states now is Arnie Graf, and though his campaigning techniques are important to expand Labour's base, they don't on their own add up to a set of policies for government.
It is incredible when you look at President Clinton's family policies in the US  including child and family tax credits and the expansion of Head Start, how similar they were to Labour policies of the time. And of course the Third Way, an economic vision virtually forgotten in Britain now, was a direct take from Clinton's labour minister Robert Reich, even if Anthony Giddens did expand the concept to give it a special British twist.
When we lived in Germany in the late 1990s I was proud of how Britain was demonstrating how centre left governments could win elections in Europe. Gerhardt Schroeder became a disciple of the Third Way and won an election in 1998 against the seemingly immoveable sitting chancellor Helmut Kohl with the slogan. "Wir wollen nicht alles anders, aber vieles besser machen." (We don't want to do everything differently, but we want to do lots of things better")
Ken Livingstone tried to use Venezuela and its president Hugo Chavez, if not as a model, at least as a socialist inspiration, but the only concrete result of the mutual admiration was the deal on cheap oil for London buses, cancelled by Boris Johnson as soon as he took over as Mayor.
Even Sweden where, in the past, it was always possible to pick up a centre left policy – though usually one funded by large rises in taxation – has become discredited as it is being run by a Conservative coalition and is now where British Tories, most notoriously Michael Gove who picked up the idea of free schools there, go to truffle for policy.  Admittedly Finland does look like it might offer a model for a successful school system for a future Labour government even if it would mean abolishing private schools to implement it correctly. New York Mayor Bill de Blasio has possibilities, but he has only just taken office and he's running a city not a country.
Perhaps it is a good thing that there is nowhere we can pick up policies easily.  It is tricky because it means Labour can't point to other countries and say, it worked here, so don't be frightened of having it in Britain. At the same time many of the policies we have picked up from abroad have been short-lived. Even Sure Start, probably the best idea from the US is not proving to have been sufficiently embedded in our psyche to survive Tory cuts and it will be interesting to see in what form it survives into a future Labour government.
Labour is being forced – faute de mieux – to lead the way with a vision and values for Britain and then develop its own British policies to match. That is probably the right way to go.
More from LabourList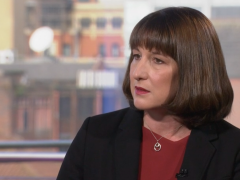 News
Rachel Reeves has argued that banning emergency service workers from going on strike is the "wrong solution to…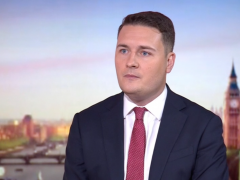 News
Wes Streeting has pledged to maintain key standards for patients and argued that targets are "vital" to ensure…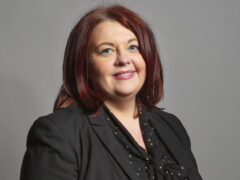 Comment
"We've had 12 years of a Conservative government who, quite frankly, are failing the people of this country…