Midnight chimed, the registrar smiled, and the grooms grinned. When she reached the words "you are now joined in marriage as husband and husband" we all cheered.
Me, I always love a wedding. And of course for Kyle Emerson and Richie Wood tying the knot in Sheffield town hall last night, this was their special moment. But the celebration of these first same sex weddings last night and today should be a joyous occasion for all of us – the public affirmation of love that was once forbidden, now recognised as equal under the law.
Meg Munn, as the Labour minister  who took the civil partnerships legislation through Parliament when it was still controversial in the early 2000s, once told me that the most wonderful thing about it was the joy. It stuck in my mind.
So when we held the Parliamentary debates on equal marriage last year, I was determined we wouldn't get dragged down by the narrow. hostility of the opponents (or deflected by the attacks on "the merciless prism of equality"!), and we would make it what it should be – a triumph of equality and a celebration of joy.
It is tribute to all the campaigning organisations – including Out4Marriage, Pink News, LGBT Labour, Stonewall and many more – that we have reached today, not because of this one piece of legislation but because today's marriages build on decades of campaigning, demanding, championing equality, changing attitudes.
One of the first campaigns I joined as a teenager in the eighties was to stop Section 28. The last Labour Government's work to abolish Section 28, equalise the age of consent, end the ban on LGBT people serving in our armed forces, make homophobia a hate crime, outlaw discrimination in the workplace and on goods and services were all about changing attitudes not just changing the law.
For the Labour Party, this has always been about our belief in equality, our hatred of discrimination, and our confidence in our equal and common humanity. And I am very glad that support for LGBT equality has grown ever broader year by year.
David Cameron was right to put the equal marriage legislation forward – despite opposition from half his parliamentary party. And he was helped by some Tory backbench voices who sometimes had to endure considerable pressure as they campaigned for the Bill.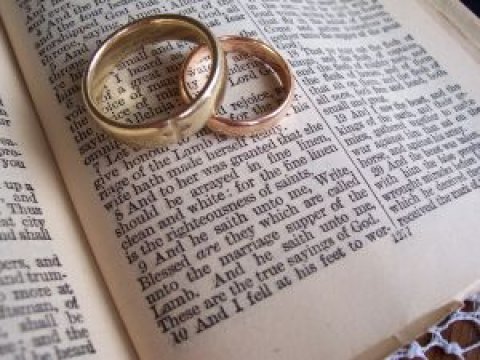 Ultimately Labour votes got the Bill through Parliament, with the strong support of Ed Miliband and Labour MPs ensuring that the Bill wasn't wrecked along the way.
But it is because we know this has been a journey and a fight for LGBT equality, that we also know that for too many that journey isn't over and we have far yet to travel.
So still we have to stand up for the teenagers abused and troubled by homophobic bullying in schools. Or those abroad persecuted simply because of who they love.
That's why we will keep calling for action in schools, the workplace, the health service, asylum policy and foreign policy to make LGBT equality real. It's why Gloria de Piero is keeping up pressure on practical implementation issues, like ensuring those who want to convert their civil partnership can do so soon, so we can celebrate marriage, civil partnerships and all the other forms of commitment couples make.
It's why, for example, a Labour Government would appoint a gay rights envoy to promote equality across the world – a clear signal of our commitment to universal values to Governments in countries like Iran, Saudi Arabia, Yemen and the Sudan where homosexuality is still punishable by death, or countries like Russia that are turning back the clock.
So today as we drink a toast to the happy couples who are first to tie the knot we have cause to celebrate and to renew our determination to do more. Let's enjoy the happiness equality is bringing to families this weekend, and raise our glasses to the campaign for equality in future too. Let's hear it for the joy.
Yvette Cooper is the Shadow Home Secretary
More from LabourList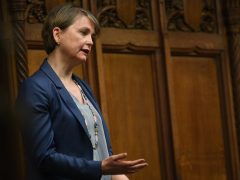 News
Yvette Cooper has become Shadow Home Secretary, Wes Streeting is the new Shadow Health Secretary and Jonathan Reynolds…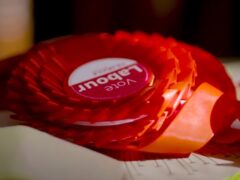 Comment
Membership of the Labour Party matters. At its best, it brings activists identity, community, fulfilment and friendship. But…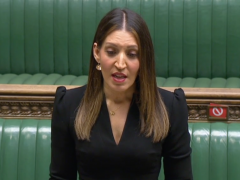 News
The spread of the Omicron variant in the UK is a "reminder that no one is safe until…