Over the weekend it was reported that the Labour leadership faces a rebellion over the welfare cap vote this afternoon. On Monday, we reported that as many as 20 Labour MPs could vote against the party whip. That would make today the biggest rebellion since the welfare sanctions rebellion last year, which saw 43 Labour MPs rebel.
Those who rebel today will largely be drawn from the same pool as last year's rebellion, although the numbers are expected to be far smaller. Whilst earlier this week there was a real possibility of a 30-40 MP rebellion from the Labour backbencher, it's believed that the number has been falling since Monday, as the Labour leadership speak to potential rebels about their concerns.
The argument they've been making is that agreeing their should be a cap on welfare doesn't hold Labour to Tory welfare spending limits, nor does it pose a cap on individual claimants. The impact, the argument goes, is that governments will be forced to plan how much they expect to spend on welfare year on year – and that plans Labour have already announced, such as the compulsory jobs guarantee – will bring the welfare bill down anyway.
The most public of the rebels so far has been Diane Abbott, who has criticised Labour's plans both inside and outside of the chamber. Three North East MPs – Ian Mearns, Dave Anderson and Grahame Morris have also confirmed they will be voting against the cap.
Update: Labour Whips indicate that of the 22 MPs who voted against today, they estimate there were 13 Labour rebels. We'll have a list of those rebels as soon as it's announced.
Update: Those 13 Labour rebels were – Diane Abbott, Ronnie Campbell, Katy Clark, Michael Connarty, Jeremy Corbyn, Kelvin Hopkins, Glenda Jackson, John McDonnell, George Mudie, Linda Riordan, Denis Skinner, Tom Watson and Mike Wood.
Perhaps the only surprise for the whips will be Tom Watson…
More from LabourList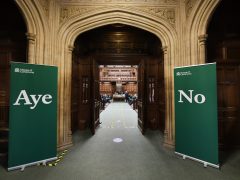 News
The government's minimum service levels bill has passed its third reading unamended, with MPs voting in favour of…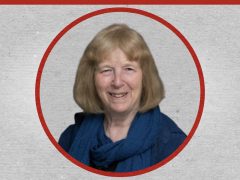 Comment
Labour's ruling national executive committee (NEC) met in the party's new headquarters at 160 Blackfriars Road, further from…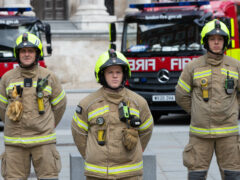 News
The Fire Brigades Union has announced that firefighters will take strike action following a ballot that saw 88% vote…