Over the last few weeks a number of constituents have come to me in real distress at the requirement of the new Job Seekers contract to show that they have spent a certain amount of time job hunting on line. In Newcastle many of the libraries which offered free internet access have had to reduce their hours. How can someone on benefits, without broadband at home or the money to travel into the centre, spend twenty hours a week on line?
I thought of that at the launch of Labour's Review of Digital Government on Wednesday.
Labour's history, our roots are in the empowerment of people.  But all too often Government is something done to the people.  Digital Government must not be like that.
I worked in ICT  for 23 years before I entered parliament, mainly building out new technology in the private sector. For a while I was Director of Product Strategy for a company called GTS – a startup with pan European ambitions. I spent a lot of time considering how technology in general and the internet in particular would disrupt business and the products and services people buy – turn value chains upside down and make business models obsolete.
This is when I first came across terms like 'disintermediation', 'co-opitition', 'clicks and mortar' and my own personal favourite, 'in the internet gold rush you don't want to be digging for gold but selling shovels'.
Very deep.
Well fifteen years later some of those predictions are coming true. The high street has changed radically. We are the most sophisticated online shoppers in the world. Music downloads are overtaking physical sales and the Guardian is becoming a global website with a paper attached.
But Government seems to be business as usual. There have been investments in technology, some have been less successful than others. But the relationship between Government and the governed has not changed. The citizen value chain is still the same as it ever was. Sometimes, as my constituents sanctioned for not spending enough time job-hunting online have found, the impact of technology has been to disempower people.
But that's not what Ed was talking about in his recent speech on giving power back to the people:
 "We need a new culture of people-powered public services. We should always be seeking to put more power in the hands of patients, parents and all the users of services. Giving them voice as well as choice."
That's why with Michael Dugher MP – the Shadow Minister for the Cabinet Office – and I launched Labour's  Digital Government Review. It will set out clear goals for a digital agenda that will improve services and empower citizens whilst being efficient and cost-effective.
This Government has made some progress on digital with its Government Digital Service (GDS) helping get more data online and improve services like renewing your tax disc. But it has effectively ignored digital inclusion with the result that some of the most vulnerable are losing out because they can't engage with Government on the terms Government is imposing on them.  And whilst people may have a choice of which broadband provider to use, if they can afford it, they are rarely involved in creating their own social care or bus network. That's hardly power to the people.
So we want to take the time now to understand how to make Digital Government work better for everyone.
The Review will be led by an independent Advisory Board with a wide range of experiences and talents from central and local government, consumer, tech, industry. It will be issuing a formal call for evidence as well as holding workshops, roundtables, unconferences, hangouts across the country and virtually.
Under the guidance of the Advisory Board and with contributions from a wide range of stakeholders across the country, the review will deliver a framework for transforming digital government together with concrete policy proposals to make digital services work for the many. As Ed set out, we want to engage people in the design and production of digital Government services, make sure people have the skills need to co-create the services they need.
Some in the tech world have complained that this review is politicising digital government. My response is that Digital Government, like all government, is political. The job of the Review will be to help make sure it is also progressive and effective.
We will start the review by asking for examples of where digital government is working, should be praised and should be highlighted as a model for other parts of the public sector. But also we will asking for examples of where digital government has failed, as it has for some my constituents in Newcastle, and where policy and digital can combine to put more power in the hands of citizens and improve their lives.
The review's independent, non-partisan Advisory Board members will include:
Peter Ingram, the Managing Director of Touchstone Consulting Limited and previously CTO of Ofcom and BT Retail
Stephen King, a partner at Omidyar Network
Piers Linney, Co-CEO of the Cloud Service Provider, Outsourcery plc (also known as a Dragon on the BBC's 'Dragon's Den')
William Perrin, the founder of 'Talk About Local'
Cho Oliver, the Director of Liquid Steel and previously CIO of European Oil Trading at BP
Vicki Shotbolt, the founder and CEO of The Parent Zone
Jeni Tennison, the Technical Director of the Open Data Institute
Graham Walker, the CEO of Go ON UK
You can send your thoughts to [email protected]org.uk, contact the team on Twitter at @diggovreview or via their website www.digitalgovernmentreview.org.uk
More from LabourList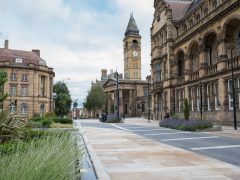 Comment
Labour won a historic by-election in Wakefield, our first such victory since winning Corby in 2012. This success…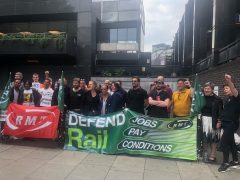 Comment
The general secretary of the RMT has, within the space of a week, become a television hero. It…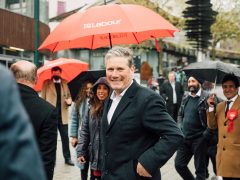 Daily email
"They know they are out of ideas and they are out of touch – and if they had…