In his Hugo Young lecture Ed Miliband talked about the new culture and re-distribution of power that underpins his vision of public services.  Then he turned to the importance of citizen's "contribution".  It's a constant theme, the need for a contributory principle within our public services.
It's a theme that makes me very uneasy.  Which is odd because at Participle we too are all about designing services that rely on the contribution of members' time, money and skills.  And we are fascinated by and draw on the lessons of pre-Beveridge models, when community contribution was often strong.  Take for example the ways in which the pub used to function as a model of social insurance: the publican would take a small weekly sum to be returned in the case of unemployment and fellow drinkers provided each other with leads to jobs and the occasional push to get moving.  The concept of such a high support / high challenge network underpins the design of Backr our innovation project working with unemployed South Londoners.
And contribution is so important to the power shift that Ed Miliband advocated – if you are not valued for what you bring to any inter-action with a service or organisation, the culture too easily becomes a damaging one of paternalistic condescension – "the wounds of compassion" that Miliband referred to.  And yet the contributory principle in practice so quickly falls into the harsh transactionary call of the Tories to end the "something for nothing" culture – language that has also been used by those within Labour.
How can we re-imagine this important idea?  In the mid 1990s the historian Theodore Zeldin published a widely read book called "An Intimate History of Humanity" – it told the story of personal relationships, how people through history have dealt with challenges of loneliness, aimlessness, relationships that go awry.  Zeldin starts and ends the book with the story of a murderer, a life prisoner who told a visiting monk; "My life is a failure".  The murderer attempted to commit suicide, but even this failed and the monk was summoned.  The monk after listening to his terrible story told the murderer that he could do nothing for him; "I can give you nothing.  You want to die, and there is nothing to stop you.  But before you kill yourself, come and give me a hand.  Afterwards you can do what you like".  And those words, as Zeldin tells it, changed the murderer's world.  Somebody needed him, he was no longer disposable, he had something to offer and his world changed.
I once met the warm and fascinating Zeldin.  I was working on a prison project at the time that was organised around a principle of learning.  Gently Zeldin told me he thought I had got it wrong – if you want to turn around the prisoners' lives, make them the teachers he told me.  It is an idea that has stayed with me.
In the design of Circle, a service to support a rich third age members are asked for a small subscription to pay for some services but also to participate and bring their skills and time to share with other members.  Thousands of members have experienced the transformative power of this culture – very often those who were once classified as "housebound" or in "high need" now changing the lives of others.  Circle works because it does not ask anyone to "contribute" support to a 1950s delivery model.  Circle does not have "users" and does not talk about their "voice".  Circlers are members, it is their organisation and they participate.
Backr and Circle shift the culture and the power in ways which Miliband and later Jon Cruddas have reached for in their speeches.  "It's about power" Jon Cruddas told the New Local Government Network before he went on to grapple with what this might mean for a wide range of issues from child care to infrastructure.  For Cruddas it is the relationships that people have with each other that will provide the source of change.
The word "contribution" suggests to me scarcity, a sort of uneasy sharing out of the spoils, whereas relationships, participation and teaching point to ownership and abundance – the more who participate, the more teachers we have, the more we support networks between citizens, the more we can all grow our capabilities.
Hilary Cottam is principal partner of Participle and blogs at Relational Welfare
More from LabourList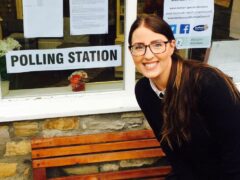 News
Laura Pidcock, the former Labour MP for North West Durham, has resigned today from the party's national executive…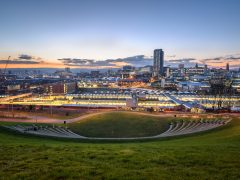 News
Labour has selected Oliver Coppard as its candidate for the South Yorkshire mayoral election taking place on May…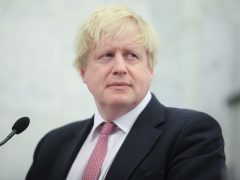 Video
Boris Johnson lied when he claimed that he had not intervened personally in the evacuation process in Afghanistan…