You might have thought that, at a moment of growing international tension, a sudden and unexpected endorsement from a former foreign secretary would be welcomed by many in the Labour party. But since the ex foreign secretary in question is Dr David Owen, and as the Labour Party has a long memory, the rejoicing has not been unlimited.
Many will never forgive the founding members of the SDP for leaving the party in 1981 and splitting the anti-Tory vote. While Mrs Thatcher's famously robust approach won her admirers on the right (and not only there), she would arguably never have been so unflinching had she had to face a united opposition. She could safely move to the right with her opponents so divided, winning big majorities with a 42% share of the vote.
That was then. These days Dr Owen's impressive head of hair is still intact, it is just whiter than it once was. And his own characteristic bluntness is also on display. "I want to support Labour but also value my independence," he declared. "Since I can no longer be called a crossbencher under [House of Lords] rules, I will now be an independent Social Democrat." So there. But in signaling his support for Ed Miliband's party reforms and attempts to defend the NHS, Lord Owen has handed over £7,500 to the party. Every little helps.
I saw Lord Owen and Miliband chatting quite happily at a book launch 18 months ago, and wondered if something was up. The doctor's views on Tony Blair are known to be pretty harsh – especially as far as the conduct of the war in Iraq (which Owen initially supported) is concerned. He has written extensively on what he calls "hubris syndrome" – an acquired personality disorder that can affect people in power. I have attended two conferences hosted by Lord Owen on this subject, at the Royal Society of Medicine in London and at the Judge Business School, Cambridge. He is very serious about this issue and has co-authored an academic paper on it.
Dr Owen's endorsement should not be casually dismissed. It is true he has been a divisive figure in the past. Jokes about his (at times) challenging personality are legion. On Spitting Image, whose 30th anniversary many have been celebrating, his suave, dinner-jacketed persona dominated the timorous David Steel puppet. He was often portrayed sitting around Mrs Thatcher's cabinet table, echoing her views.
But, late in the day, Lord Owen seems to be inching back towards his original Labour home. His support was welcomed by Ed Miliband, who saw in it a sign that he is uniting the Labour family. For all the defections from the Tories engineered by New Labour in the Blair years Lord Owen never really came close to an announcement like this.
Perhaps Lord Owen, like Baroness Smith, sees something in Ed Miliband that he likes – a John Smith-style moderation, maturity, and inclusiveness. If his advice has to be offered and received privately, so be it. He's an experienced figure with a lot to offer. It is a shame that the last Labour government did not draw more enthusiastically on the wisdom that senior figures such as Jim Callaghan, Denis Healey, Michael Foot and Geoffrey Goodman had (and wanted) to offer.
As the Good Book says: "There will be more joy in heaven over one sinner who repents than over ninety-nine righteous persons who need no repentance." (Luke 15:7) Many Labour members and supporters will never be able to stomach Dr Owen, or forgive him, but the significance of his support should not be overlooked or underestimated.
Ed's big tent just got a lot bigger.
More from LabourList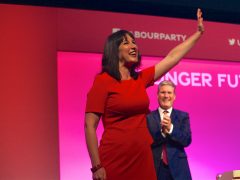 Comment
The Conservative leadership contest has shown the Tories' traditionally reckless and dishonest approach to the public finances. It…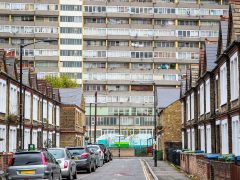 Comment
Whilst there has been much talk about the 'cost-of-living crisis' one of its key components, rent, has yet…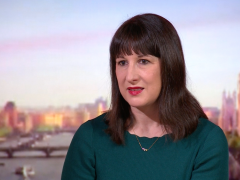 News
Rachel Reeves has warned that "people are worried sick about how they'll pay their bills and do their…