My brother, once he'd got himself set up with a room in a shared house near a tube station after finishing Uni, used to "hilariously" divide England into two parts: London and Not London. While it might have raised a smile at his airs for metropolitan wit back then, the worrying thing is that it is becoming true. This is a problem for England in particular, economically and socially – and for Labour it risks being a political problem too. It's one we can avoid but it requires us not to be dazzled by the bright lights and glamour of talking about cities policy, and instead walk the streets of our small towns and market towns, our gentle commuter communities and our post-industrial villages. This is where people need hope to counter their anxiety, one of the greatest of which is the fear they can't really get on unless they get up and leave for the Smoke.
My mum left a colliery village outside a shipyard town in the North East over 50 years ago, when going to London was more exotic than New York is now. Now we have a situation, where only 40 minutes train journey away from the City, many young people in Thurrock feel London is unreachable, and so success is impossible. This anxiety is shared by their parents and grandparents, and is combined with a sense of loss of a community, even though that community is growing, as more people choose to live here. There is a jarring contradiction that while people with some assets see Thurrock as a place to start to get on, those who have lived here longer see little opportunity in the place they were born.
This creates a social problem, as some people become suspicious of success, and others are puzzled at the resistance to change. One of the wisest questions I have been asked was by a pastor of a church where almost all the congregation are of West African heritage. What, he wanted to know, would I do about the risks to community cohesion of a growing black middle class and a white working class struggling to succeed? Acknowledging there is such a risk is a start. Creating a sense of solidarity across economics and culture is what progressive Labour politics has always been about. The circumstances in which we try to achieve this in some of our communities are more challenging than ever. The social consequences of denying it will be high, with greater suspicion creating division and no reduction in inequality at all.
The economic risk is that we fail to make the most of the talents of our people. This has always been the justice argument in hard dry economic terms. As for centuries the talents of many were buried under serfdom, slavery, patriarchy and industrial exploitation, so now the potential of many lies locked in deprivation of opportunity and ambition.
Some will say that communities like Thurrock have it lucky: we will benefit from the growing strength of London, becoming part of its economic dynamism. And some of that is true: we are after all the home of the Port of London in Tilbury and the huge superport at DP World is very much in our tradition of being the "Gateway to the World". We are developing a reputation as a go-to location for the cultural and creative industries, thanks to the Royal Opera House production park and the Backstage Centre which trains young people in the production skills to make entertainment happen. This isn't available to many similar communities in other parts of Britain, locked out of regeneration by bad roads and rail links, desperate to find their own USP that will be the reason entrepreneurs will start up companies and businesses will invest. Couple that with years of underinvestment in building more decent homes, and a vision of hope and success for working class communities seems distant.
The political risk for Labour is obvious: if we suggest that growing cities is the answer to our economic woes, we will fail to create economically vibrant alternatives and socially strong communities. Young people need to feel they can get on without getting away. Our offer will be alien to the ambitions and experiences of the people we need to reach: the families who feel their own ambitions and that of their children are frustrated by a system which doesn't reward what they have or recognise what they can offer.
Our solutions need to be ones that answer the right questions and aren't primarily designed for city-dwellers. From childcare to transport this means policies designed from the perspective of the doorstep. Telling them it will get them to London faster or will give them a nursery place that doesn't match their shifts suggests it's an answer to the wrong question.
So our political story needs to be one of hope, as always, which can be tricky when anxiety levels are so high about the future. Our small towns and market towns, our coastal towns and new towns have talent. Creating an economy where that can thrive without being sucked into a metropolitan vortex is an economic and social imperative.
Polly Billington is Labour's PPC for Thurrock
More from LabourList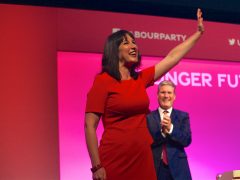 Comment
The Conservative leadership contest has shown the Tories' traditionally reckless and dishonest approach to the public finances. It…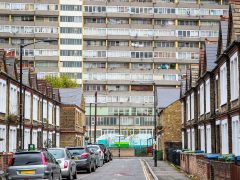 Comment
Whilst there has been much talk about the 'cost-of-living crisis' one of its key components, rent, has yet…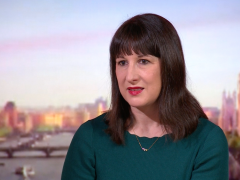 News
Rachel Reeves has warned that "people are worried sick about how they'll pay their bills and do their…