It's tempting to see today's special conference in London as the end of a process. Miliband's party reforms will pass by a handsome majority (75% is a conservative estimate) and in some pretty fundamental ways the Labour Party will change forever. Out goes the three-part electoral college to be replaced by OMOV. Within the lifetime of many party members the Labour leader was elected by MPs alone – now (after nomination) their votes will count for no more or less than yours or mine.
That's a significant step forwards. Miliband will call it the largest transfer of power in the Labour Party for nearly a hundred years and the biggest transfer of power to members in he history of the party. And it also gives the party the potential to expand from a membership lower than 200,000 and begin to think big thoughts about how large Labour could become. Done right, a party membership of 500,000 could be in reach, bringing in trade unionists and registered supporters to strengthen and build our party.
But why stop there?
Why shouldn't Labour aspire to being a million member party? At a time when interest in party politics is on the wane, such an aspiration would show the breadth and depth of Miliband's ambition. It might sound ludicrous, but twelve months ago so did OMOV for leadership elections and opt-in for affiliates. So let's aim high.
Yet if Miliband feels that today marks the end of this process, rather than the start, then all his efforts may have been for nought. The party reform process cannot end today, ossified in the ExCel Centre until the Labour Party next feels the need to turn inwards, tear itself apart and then put itself back together again. It must be a continual process – a permenant revolution, if you like – beginning with handing more power over Labour's 2015 manifesto to members. If the party and the leadership are truly willing to trust the members – as Miliband claims – then this would be a tangible way of showing that's the case. Opening up party structures to make them fit better with the 21st century and ending the tyranny of "minutes of the last meeting" culture would be desirable too.
More importantly though, it's no good Labour saying that we're open, inclusive and democratic if a) we aren't and b) if we're not able to excite, enthuse and inspire people to join us. The best recruiting sergeant for a bigger Labour Party isn't a better set of internal structures (although that helps) but a bold, imaginative and inspiring agenda for Britain. If Miliband can package up some of Jon Cruddas's radicalism and pair it with some of the inclusive campaigning methods that Arnie Graf has brought to the party, then this could be the start of an exciting journey towards a bigger, better, bolder party. But if Miliband sees this as "mission complete", fails to make a big offer to the electorate and allows the Labour Party to retreat back into its cosy shell of minutes, meetings and cliques – then this will have been a missed opportunity.
More from LabourList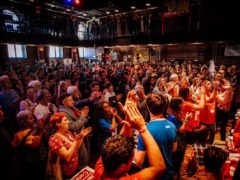 News
Sam Tarry has warned that Keir Starmer is in danger of "driving a wedge" between the party and…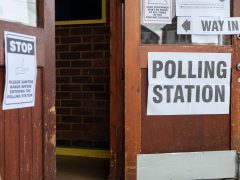 Comment
There are an increasing number of voices on the left and the fringes of British politics advocating for…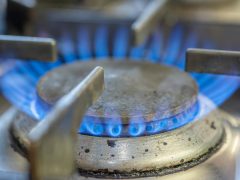 News
The vast majority of the public back Labour's plan to freeze energy bills until April 2023, a poll…